CALL (347) 782-1413 FOR INQUIRIES AND ORDERS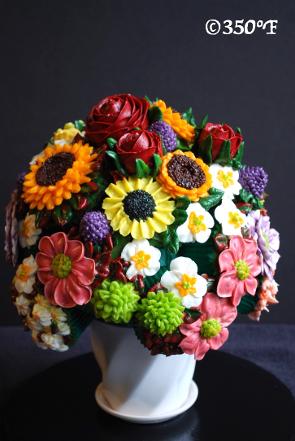 A colorful floral cupcake bouquet with a variety of garden flowers, berries and succulents ordered by our Patron as a housewarming gift.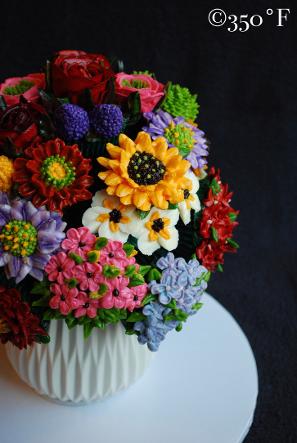 A bright and colorful gift for a housewarming celebration.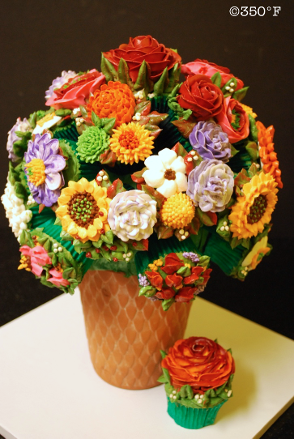 This deliciouslycolorful cupcake bouquet was the talk of the town at a holiday party.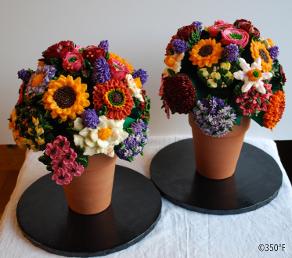 CupcakeBouquets that decorated a bridal shower party.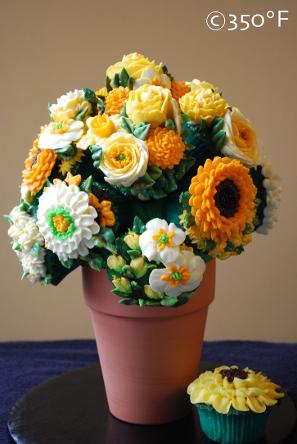 This yellow and white floral bouquet was requested by our Patron to be created and delivered to her dear friend in Philadelphia who recently suffered a loss of a family member.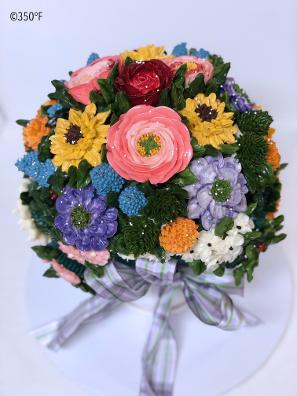 We hand-delivered this profusion to a client in Pennsylvania for a casual dinner party.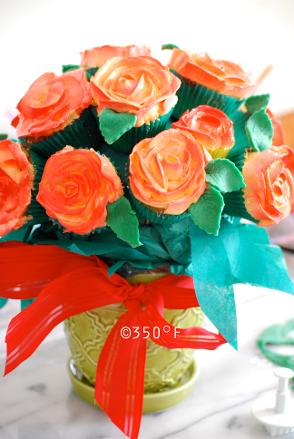 Made with plenty of love, this bouquet of buttercream roses was a gift from a daughter to her wonderful mom on Mother's Day!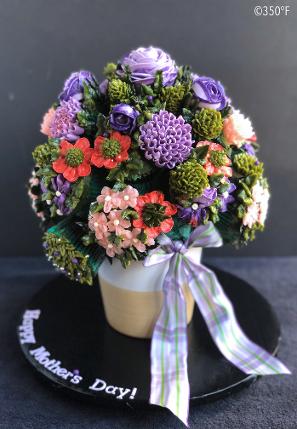 Mother's Day 2020made special by this lovely and pleasant cupcake bouquet.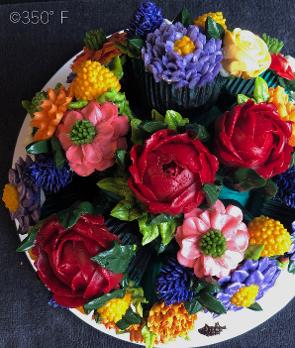 Our client requested this multi-colored floral cupcake bouquet as a parting gift for her manager, to wish him success in his future endeavors.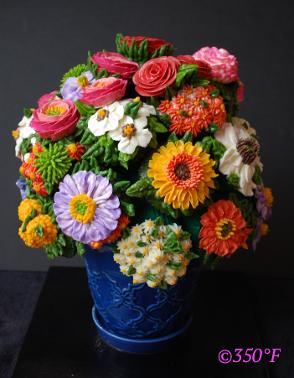 This hyper-realistic cupcake bouquet was a very thoughtful gift to a dear friend with a sweet tooth and an eye for details!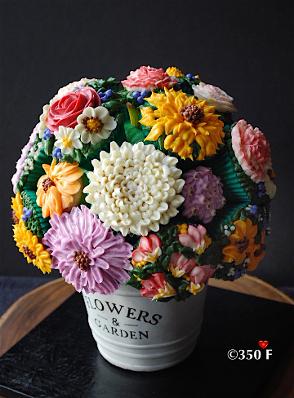 This Valentine's Day, love will bloom with this beautiful cupcake bouquet decorated with an assortment of pretty buttercream flowers.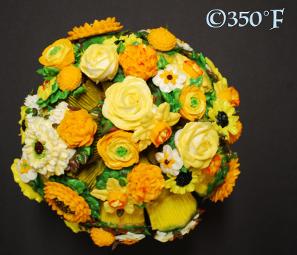 Thisprofusion of yellow cheerful flowers was gifted by loving parents to their wonderful daughter on her Sweet 16.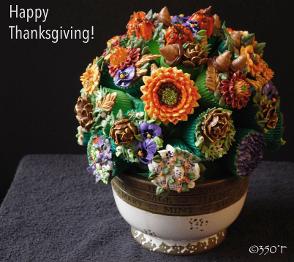 Looking for a way to say "Thank you" this Thanksgiving? This lovely cupcake bouquet with mini-pumpkins, fall flowers and foliage is perfect for gifting and entertaining !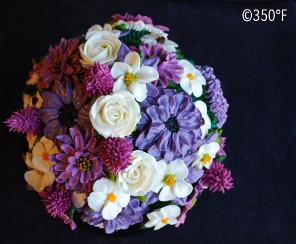 Lavender floral cupcake ensemble - a gift of friendship from Mark to Sonia.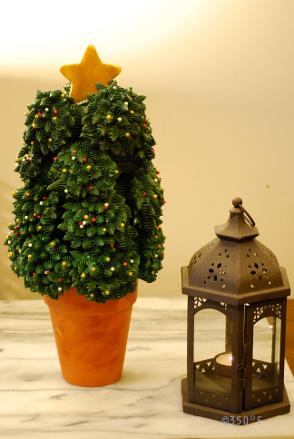 A mini Christmas tree made out of an arrangement of cupcakes - a perfect centerpiece at a holiday dessert table.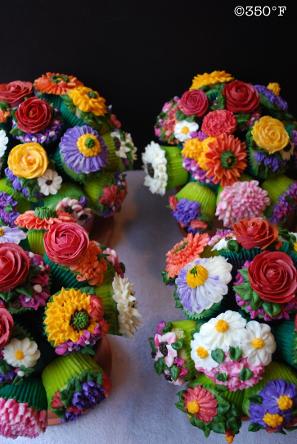 These colorful floral cupcake bouquets were ordered by a popular chain of hotels for their Client Appreciation dinner. The bouquets doubled as beautiful centerpieces and desserts which were much appreciated by all the guests.
Looking for an unforgettable and sweet gift for a loved one? At 350 Degree Fahrenheit, our award-winning artist Ramya Murthy creates the most delicious and hyper-realistic buttercream floral cupcake bouquets. Be it a birthday, anniversary or any other special occasion, our cupcake bouquets will be a gift to remember for years to come. The beauty and the comforting taste are sure to brighten your loved one's day! Many children have been a fan of our cupcakes and pull apart cupcakes that bring their favorite story book character to life. Brides and expectant mothers approach us with requests to make their showers unique with our custom designed cupcake platters and cupcake party favors.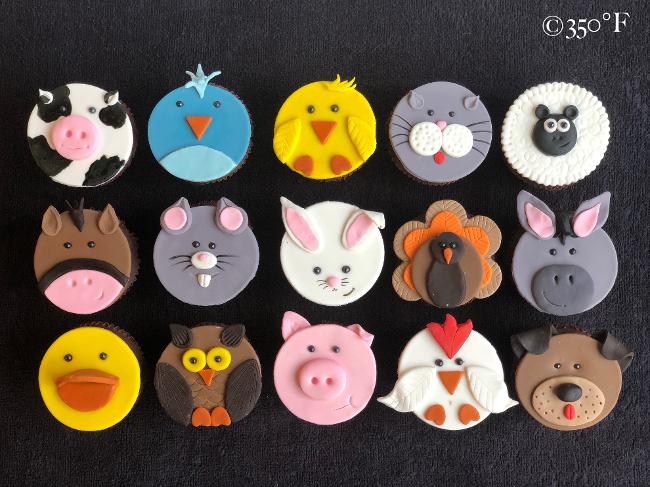 An assortment of barnyard animal cupcake toppers for Arya's 5th birthday.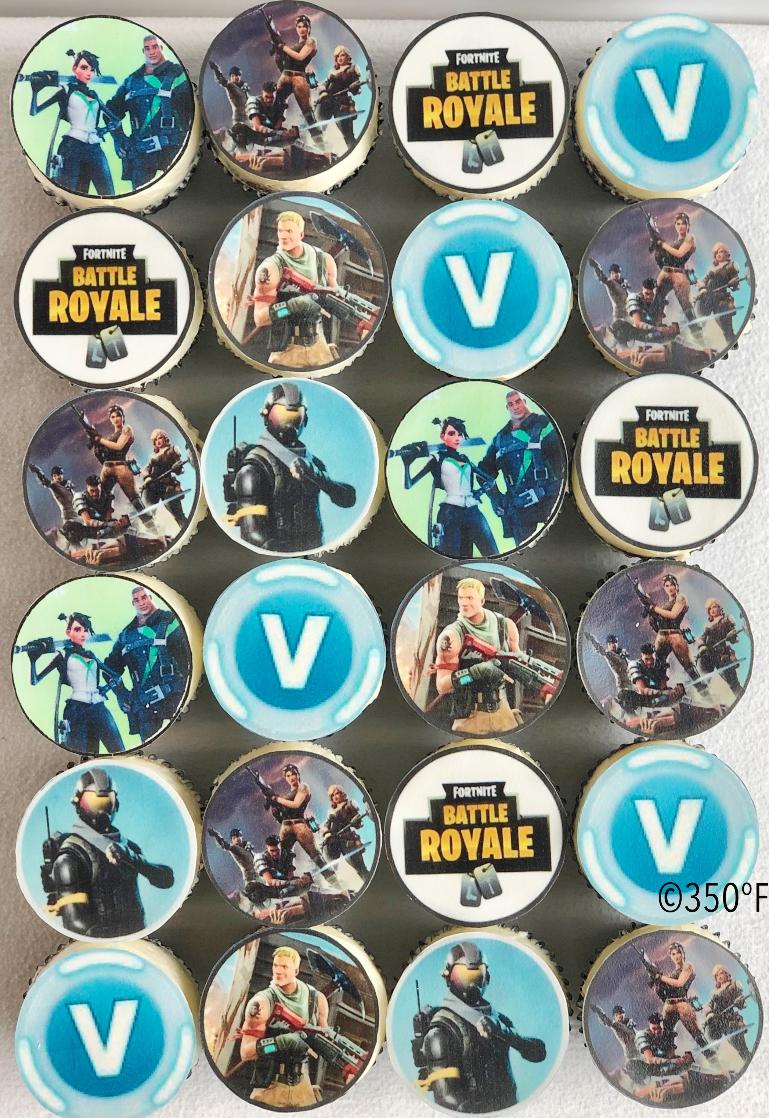 For Lavar's 11th birthday bash - a daring set of Fortnite cupcakes!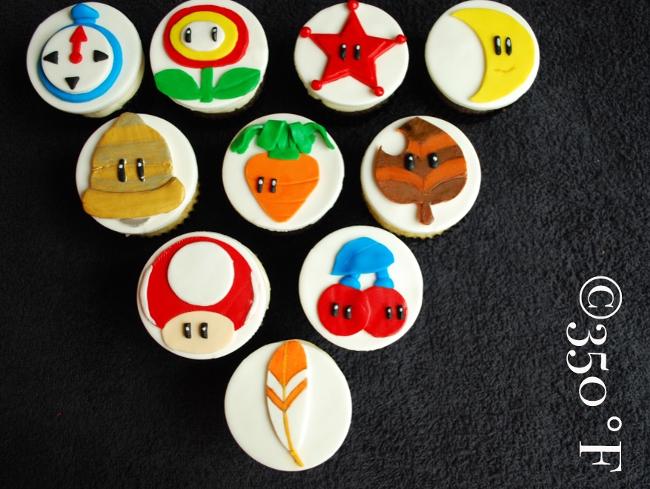 Super Mario themed power-up cupcakes for Super Liam's birthday party!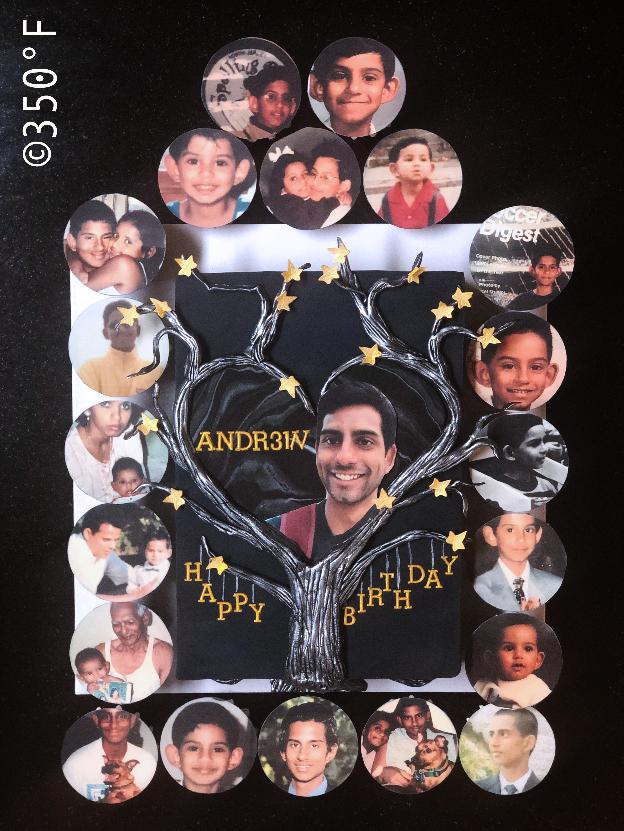 A cake and cupcake ensemble for Andrew's 30th birthday featuring memorable moments captured on the camera by his dad.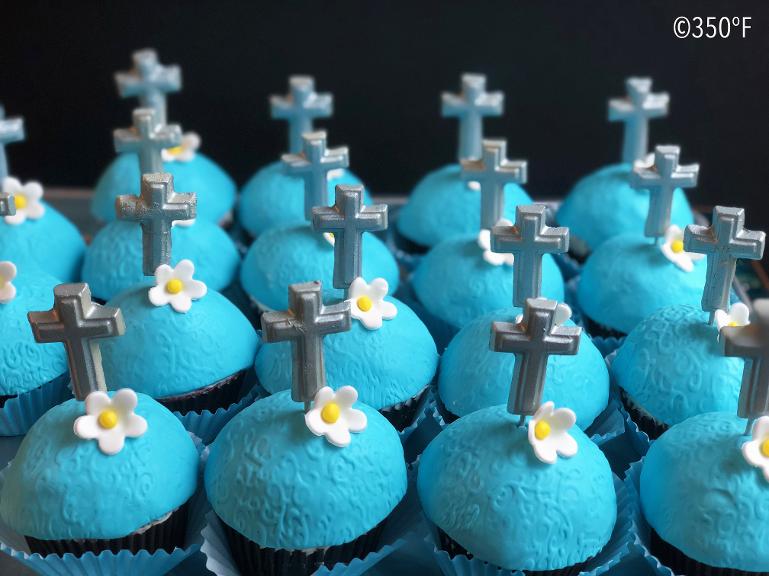 Chocolate crosses top cupcakes of a variety of flavors for a First Communion celebration.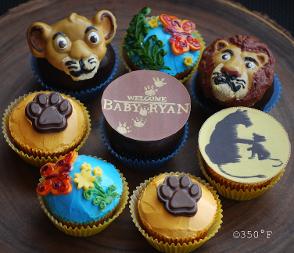 Lion King themed Baby Shower cupcakes to welcome the pride the family.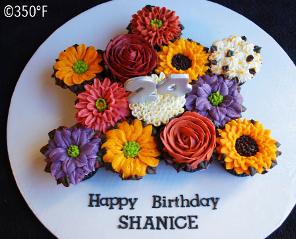 A buttercreamfloral cupcake garden for Shanice's 24th birthday celebrations.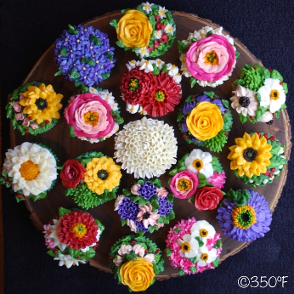 A variety of buttercream flowers adorn this cupcake platter for a dinner party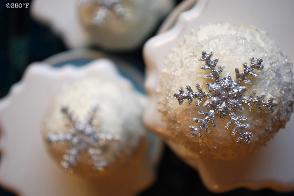 Little Snowflake themed Baby shower cupcakes for the dessert table.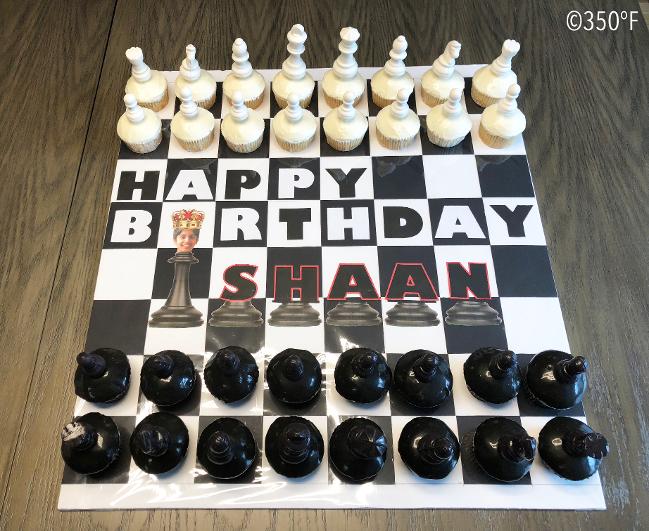 A chess cupcake set (with chess piece toppers made of candy) for a fine young gentleman and a budding Chess Master!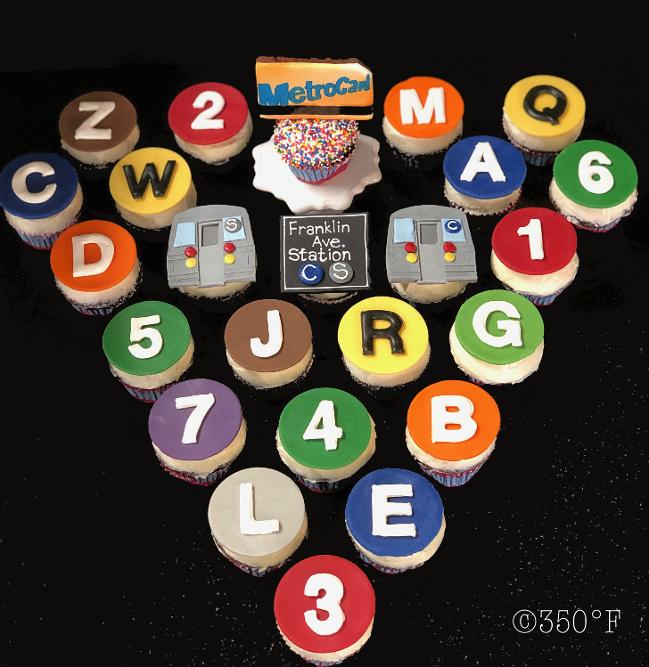 Leo, a budding NYC Subway enthusiast enjoyed these delicious cupcakes on his 3rd birthday.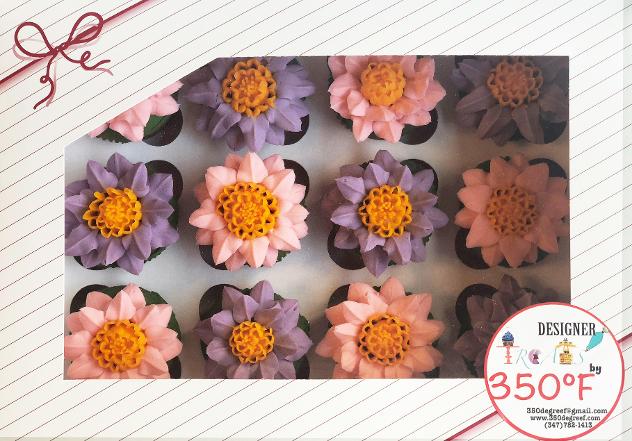 Pink and purple buttercreamwater lily cupcakes for Lily's naming ceremony, packaged and ready to be delivered to the party venue.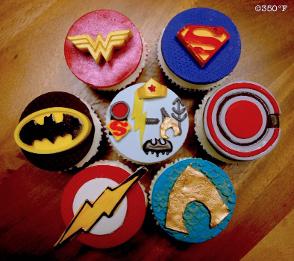 Justice League themed birthday cupcakes for budding Superheroes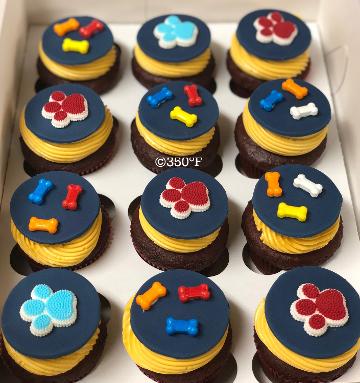 Birthday cupcakes for a Paw Patrol themed party.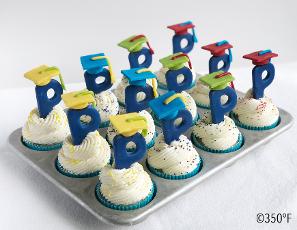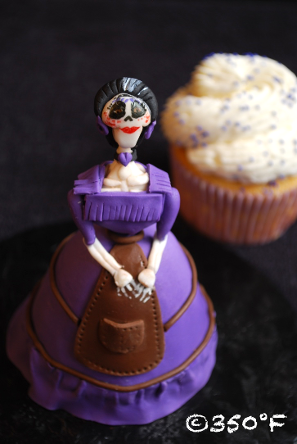 Made out of cupcakes, Mama Imelda from the movie coco - a favorite character of a young Patron.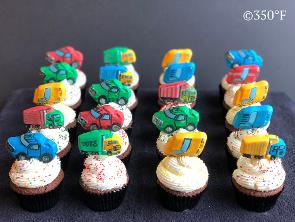 Handmade fondant cupcake toppers for Leo's transportation-themed 2nd birthday party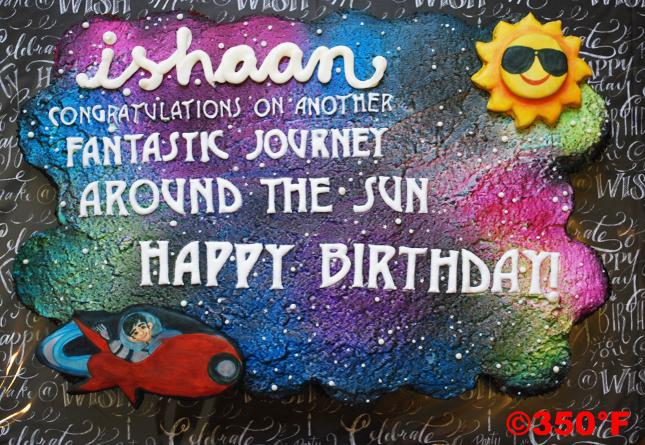 Space themed pull apart cupcake platter with cookie toppers for Ishaan's out-of-the-worldbirthday party at school.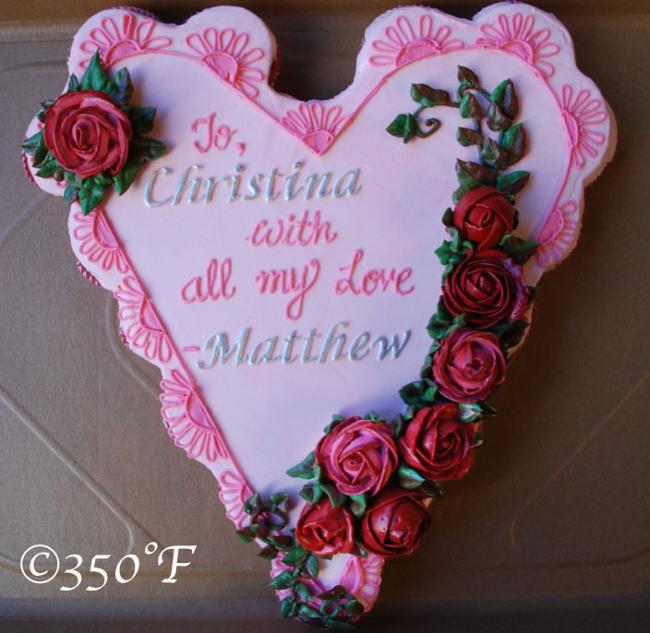 A pull-apart mini cupcake platter in the shape of a heart with a personalized message was a perfect gift for the Valentine!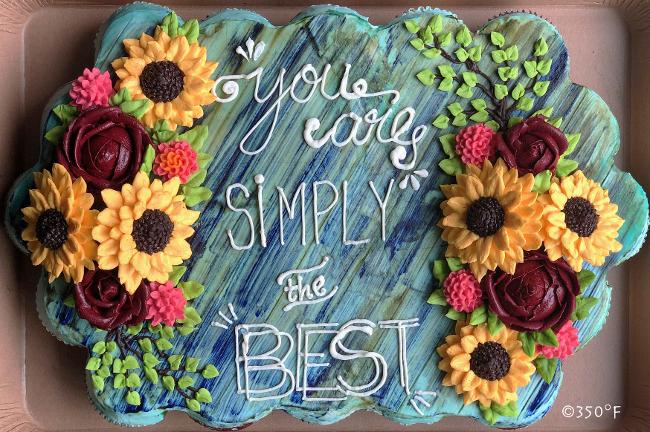 A cheerfulfloral arrangement to say "Thank you!"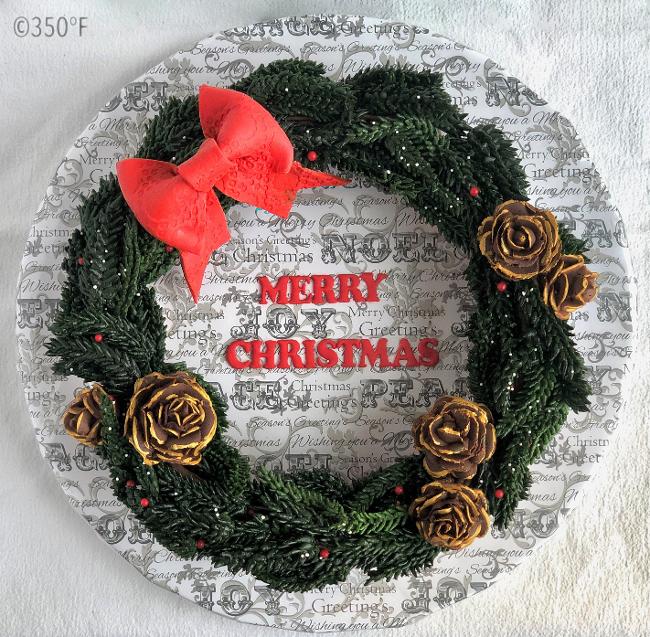 A simple and elegant Christmas Wreath cupcake-cake for a Patron' s Christmas party. Pinecones were created out of chocolate ganaché while the pine leaves were piped individually with tinted buttercream.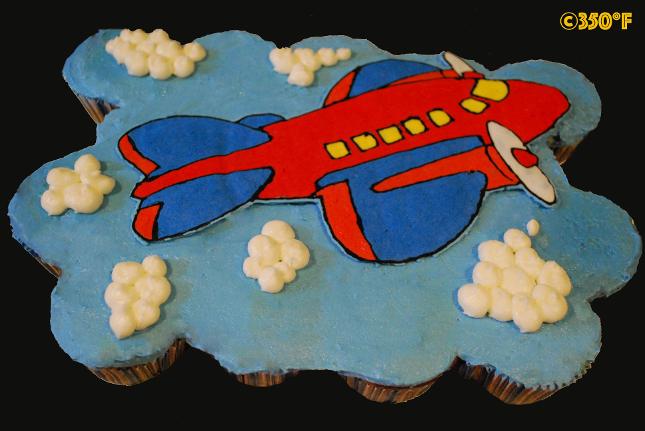 Pull apart cupcakes are fun for play dates as well!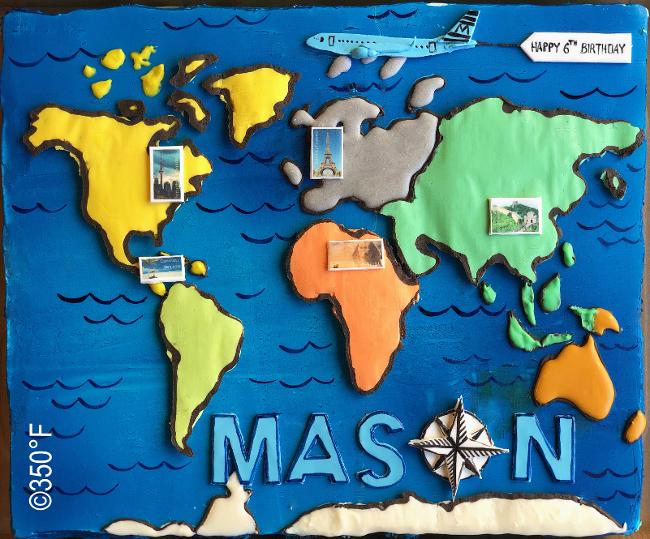 For a jet setter's 6th birthday party at school, featuring postcards of all his favorite landmarks around the world that he has visited till date.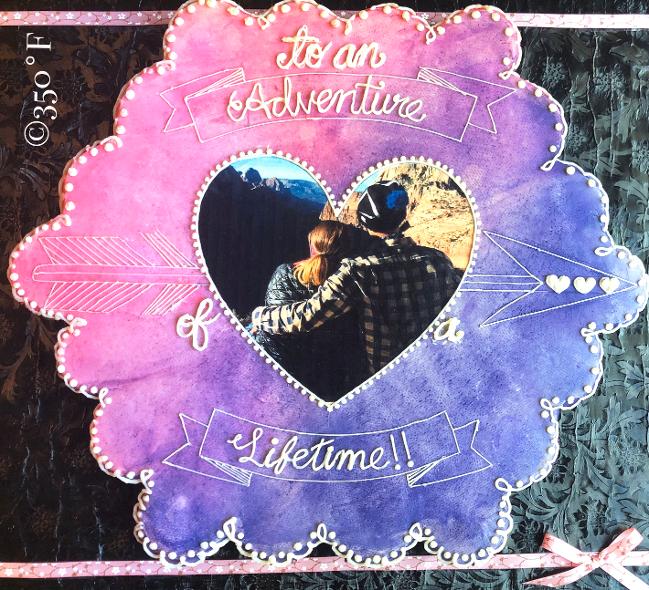 A bridal shower pull-apart cupcake platter celebrating the love and union of an adventurous couple.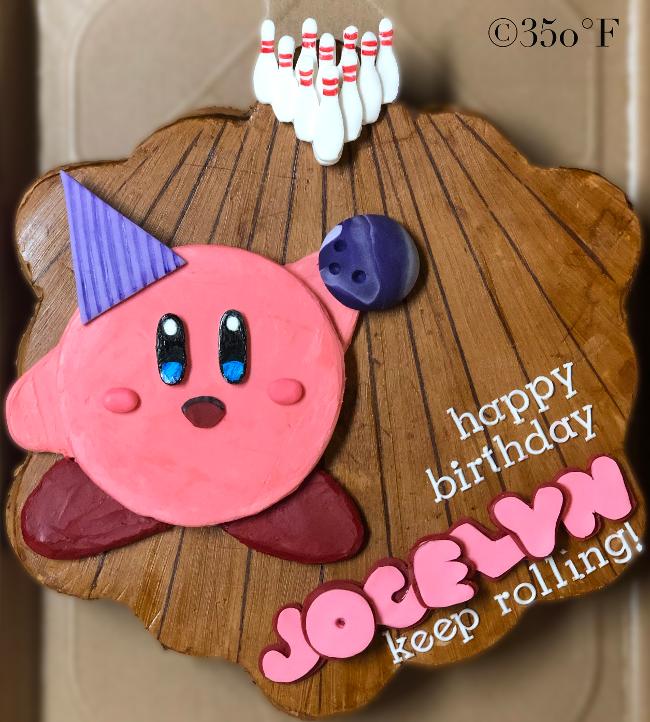 For Jocelyn's 6th birthday bash at a bowling alley, featuring Kirby, a favorite TV character.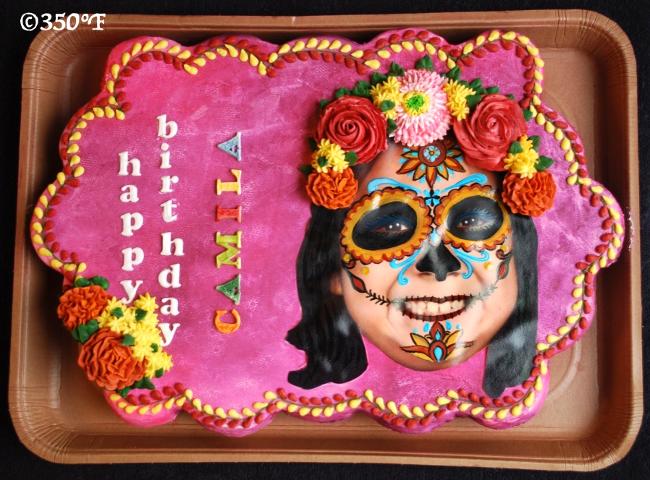 A fun and whimsical Day of the Dead themed pull apart cupcakes for Camila's 9th birthday fiesta at her school.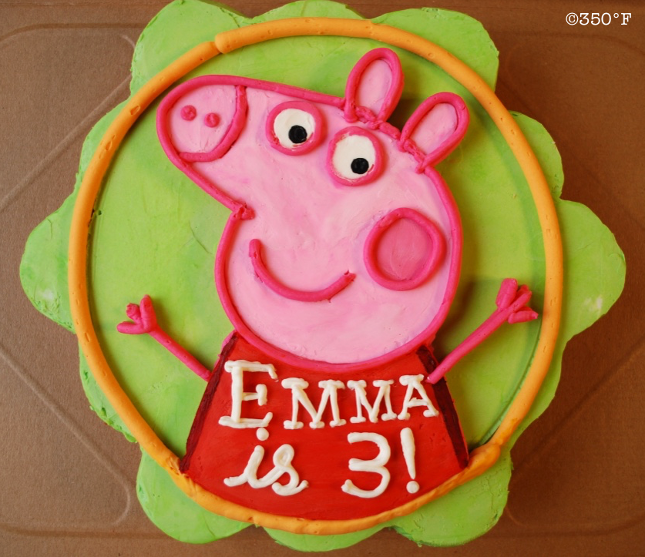 Emma's favorite TV character comes to life on this pull-apart cupcake platter for her 3rd birthday celebrations at the day care.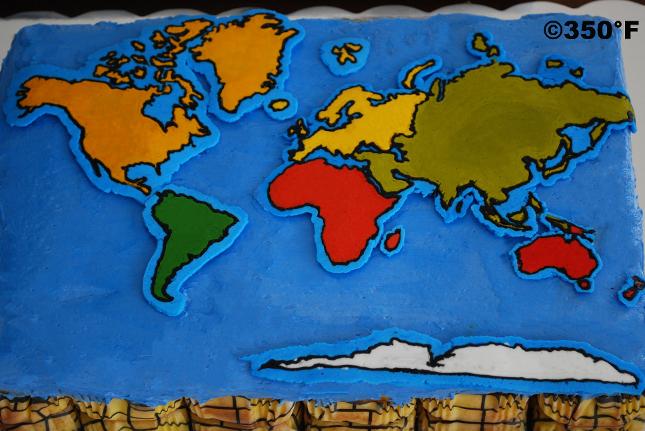 Pull apart cupcakes with flavors from across the world for International Day celebrations
CALL (347) 782-1413 FOR INQUIRIES AND ORDERS