FOR INQUIRIES & ORDERS
CALL (347) 782-1413
OR
OUR PHILOSOPHY
At 350 Degree Fahrenheit, we transform fresh and high quality ingredients into desserts that look picture-perfect and taste phenomenal. Every treat is handcrafted from scratch and is perfect for gifting and entertaining.
We create custom cakes, cupcakes, cookies and cake pops for Weddings, Birthdays, Sweet 16s, Bar/Bat Mitzvahs, Christenings, Graduations, Anniversaries and other life events.
Since we are a custom bakery creating treats only by order, we do not carry pre-made desserts. However,
we are proud to share that we have fulfilled rush orders placed less than 24 hours before the event. So don't hesitate to reach out to us for treats to make your impromptu party a little extra sweet!
If you have any dietary restrictions, do let us know. We have earlier created vegan /nut-free / low-carb / sugar-free / eggless treats for various occasions.
If you'd like to taste samples of our products, please c
all us at (347) 782-1413 or email us at

350degreef@gmail.com

to request a private

tasting session

.
Here's what our patrons have to say about the treats and services we furnished: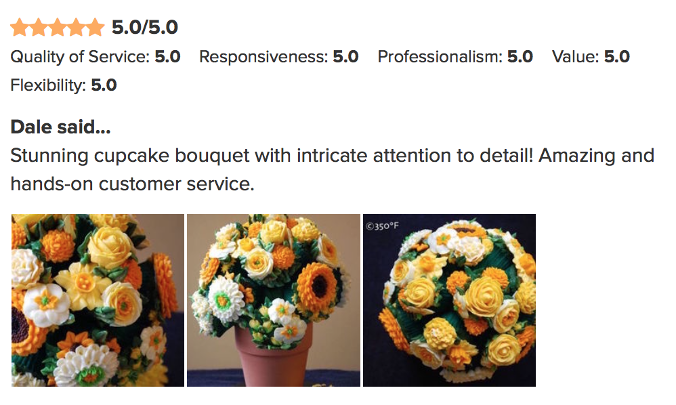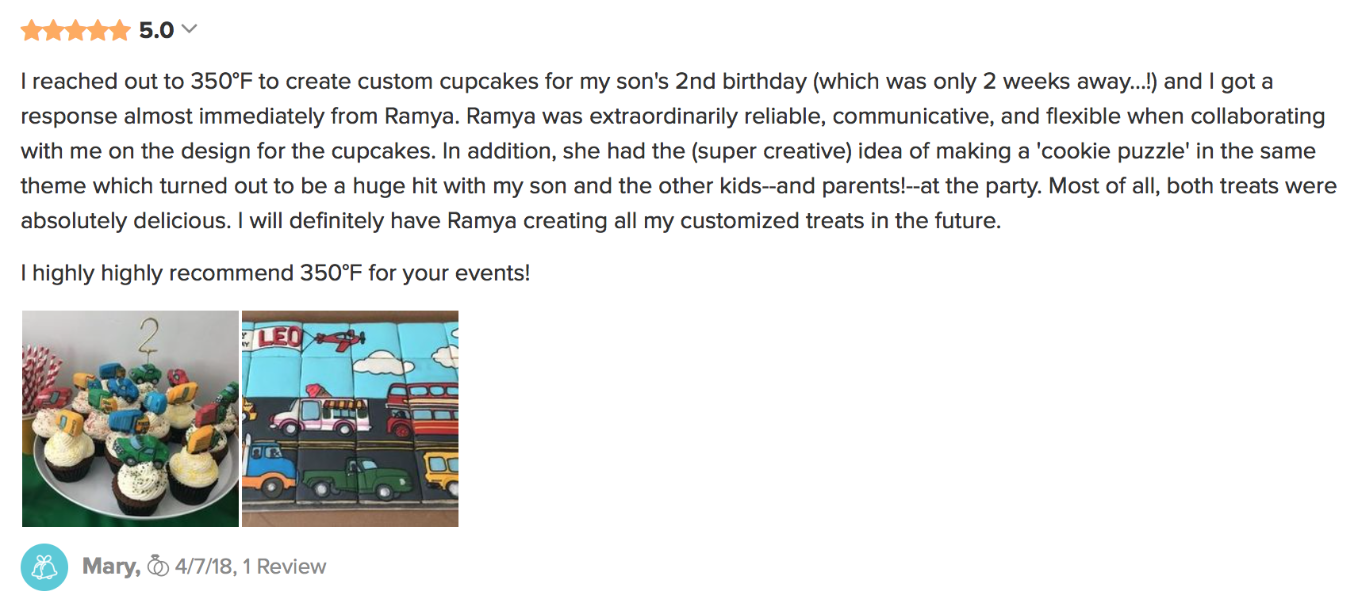 FOR INQUIRIES & ORDERS
CALL (347) 782-1413
OR