CALL (347) 782-1413 FOR INQUIRIES AND ORDERS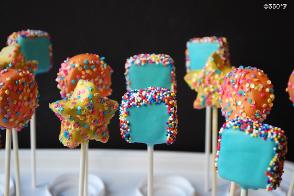 These colorful cake pops of different shapes were given out as party favors for a kid's birthday party at school.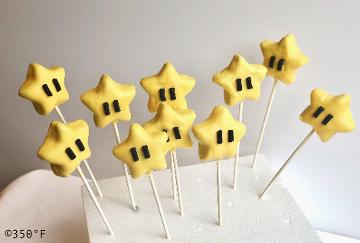 Star power up treats for a super mario birthday party.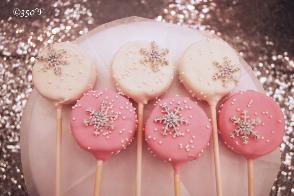 Snowflake cake pops in pink, white and silver adorn a dessert table at a Sweet 16 celebration.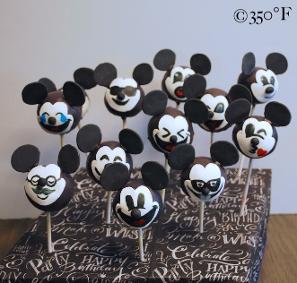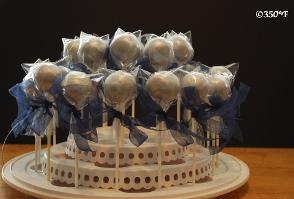 These silver cake pops, perfect for a pinball themed birthday party, were packaged with blue ribbon and placed in custom treat boxes as party favors for pinball wizards.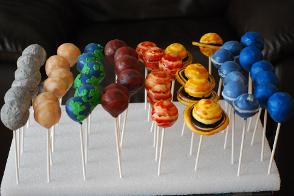 Guests at an astrology themed Baby Shower had a celestial experience when they tasted these out-of-the-world planet cake pops!
Cake pops are a great way to offer a variety of flavors and designs for your guests to choose from. They also make excellent party favors. At 350 Degree Fahrenheit, we specialize in themed cake-pops for birthdays, baby showers, sweet 16s, anniversaries, graduation, and other events. Looking for cake pops for you next event? We will create a beautiful spread for you with an assortment of shapes, colors, and flavors to match the theme of your event.
CALL (347) 782-1413 FOR INQUIRIES AND ORDERS