FOR INQUIRIES AND ORDERS
CALL (347) 782-1413
OR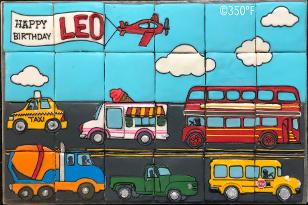 A cookie puzzle for Leo's transportation-themed 2nd birthday bash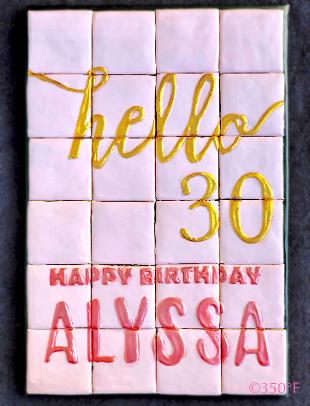 A simple yet sparkly cookie puzzle in gold and pinkfor Alyssa's 30th birthday bash.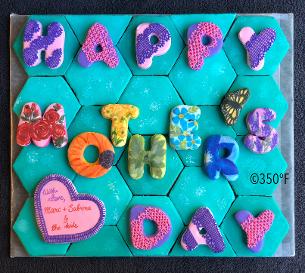 A super-girly Mother's Day cookie puzzle with flowers and lace.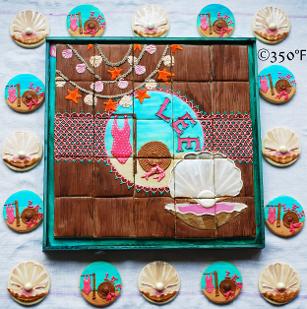 For a 70 year old avid swimmer and a beach lover - this cookie puzzle and matching party favor cookies reflected the spirit and joy of completing 70 glorious years.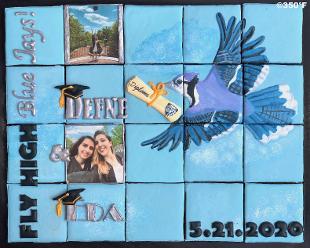 A memorable gift celebrating Defne and Eda's graduation from John's Hopkins University.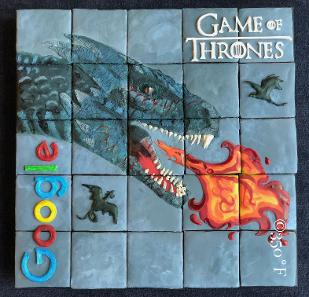 A chocolatey treat for a corporate event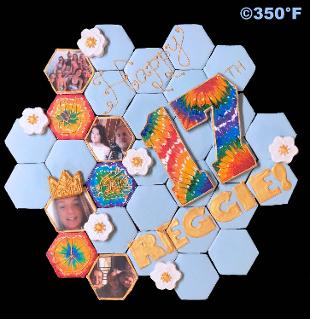 For peace-loving Reggie's 17th birthday bash - a blue, gold and tie-dye theme cookie puzzle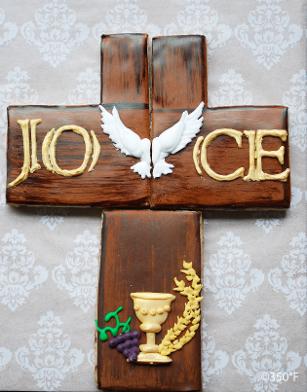 This cookie puzzle was created and custom packaged for all the guests of a post-communion luncheon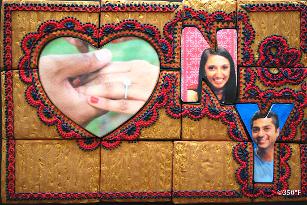 For a newly married couple - pictures of their union made this cookie puzzle a very special one.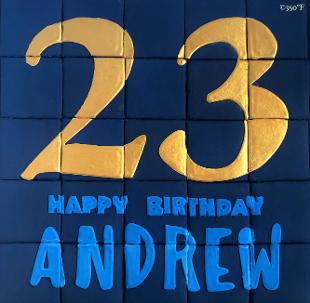 Gift of love from Audra to Andrew - a simple yet classy cookie puzzle in blue and gold.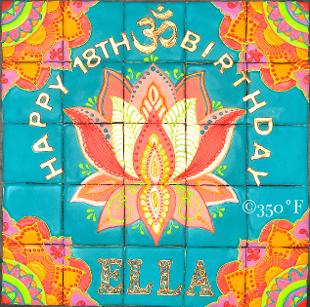 A colorful Mandala cookie puzzle for Ella's 18th birthday.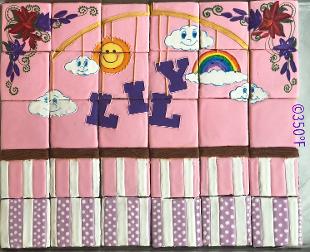 For baby Lily's naming ceremony.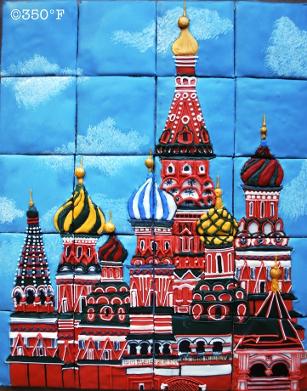 A beautiful way to say "Merry Christmas" - a cookie puzzle featuring the St. Basil Cathedral in Moscow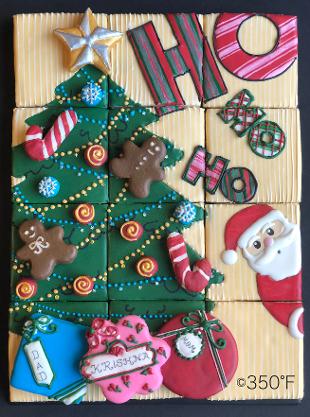 Santa just delivered this special cookie puzzle to a special little girl Krishna in Houston, Texas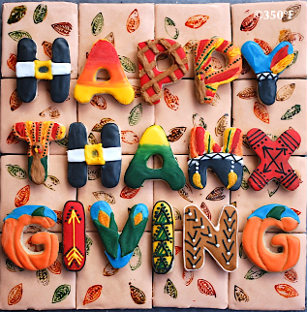 This cookie puzzle was designed and created for a Thanksgiving lunch party - heard the cookies went perfectly well with Pumpkin Spice Latte!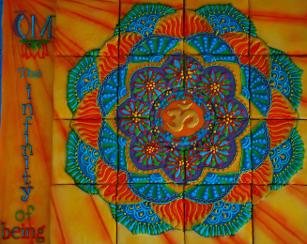 Infinity of Being -a colorful cookie puzzle inspired by Mandala Art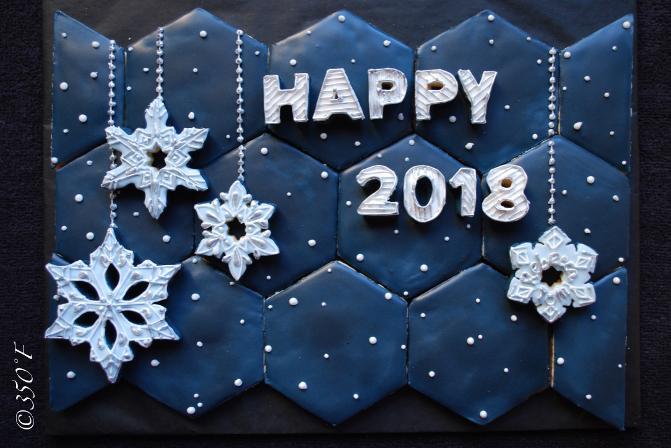 Snowflakes everywhere bring in the promise of a happy and prosperous New Year!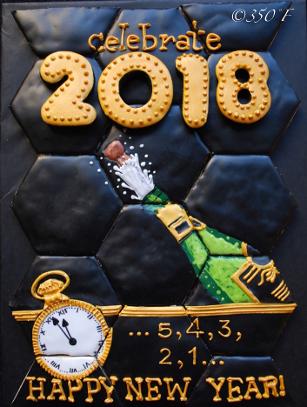 Ringing in the New Year with this Champagne Pop cookie puzzle - a perfect party treat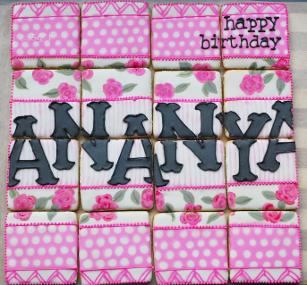 16 cookie puzzle for Ananya's Sweet 16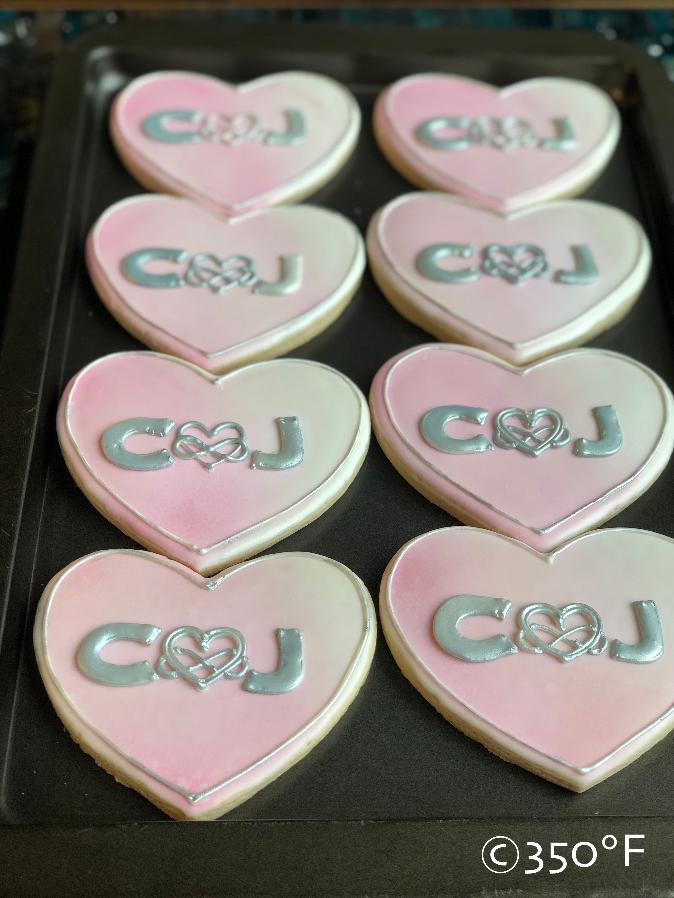 Blush ombré cookie favors to match Chawntae and James' wedding cake.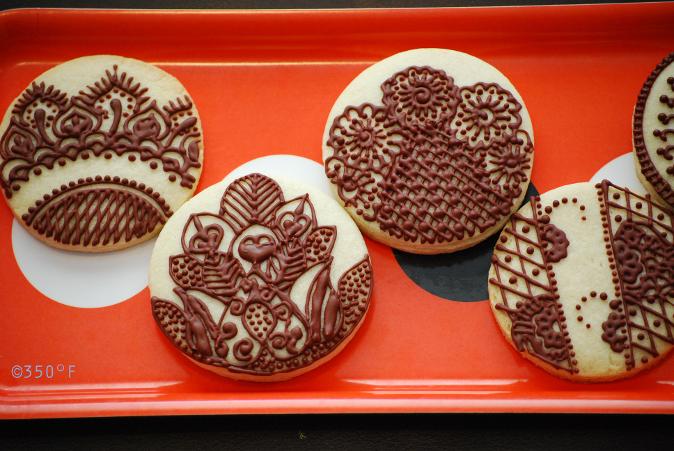 These Henna cookies added a little extraspice and sweetness to a bridal shower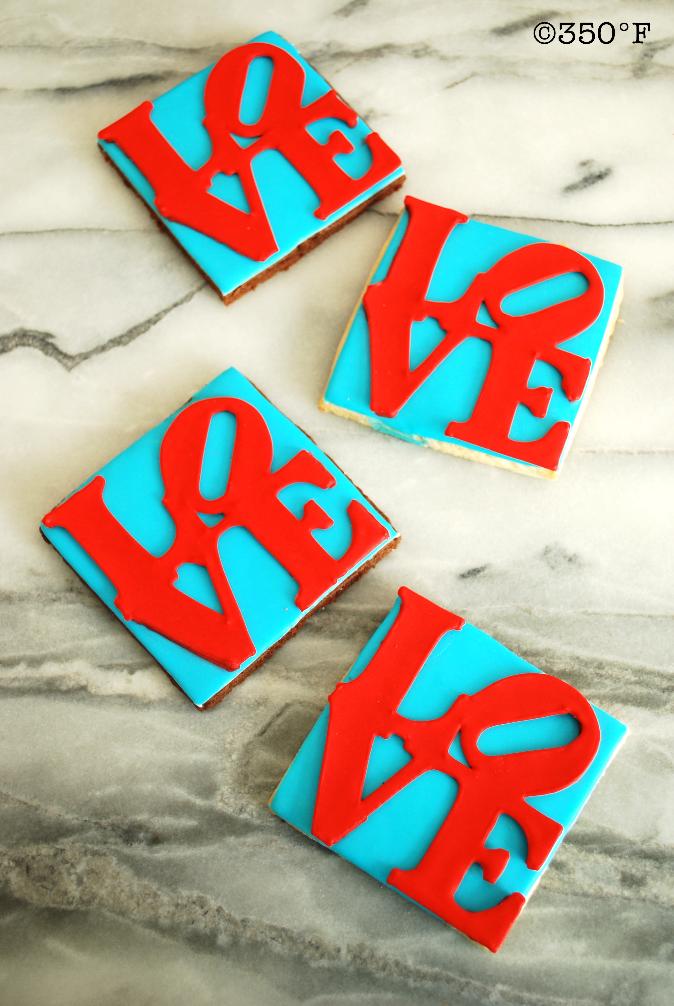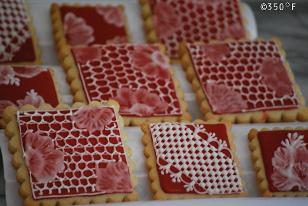 Intricate lace work and brush embroidery on these wedding favor cookies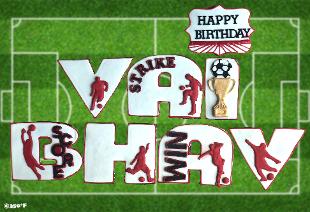 A soccer fanatic, Vaibhav celebrated his birthday with these highly customized cookie set we created for the occasion.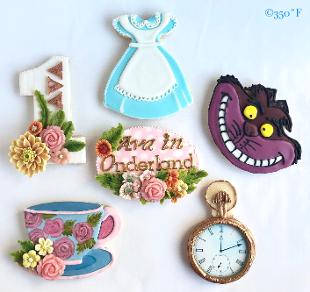 Ava in Onderland - an Alice in wonderland theme cookie set for Ava's first birthday celebrations.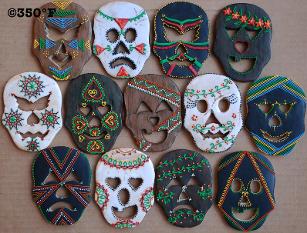 Day of the dead skull mask cookies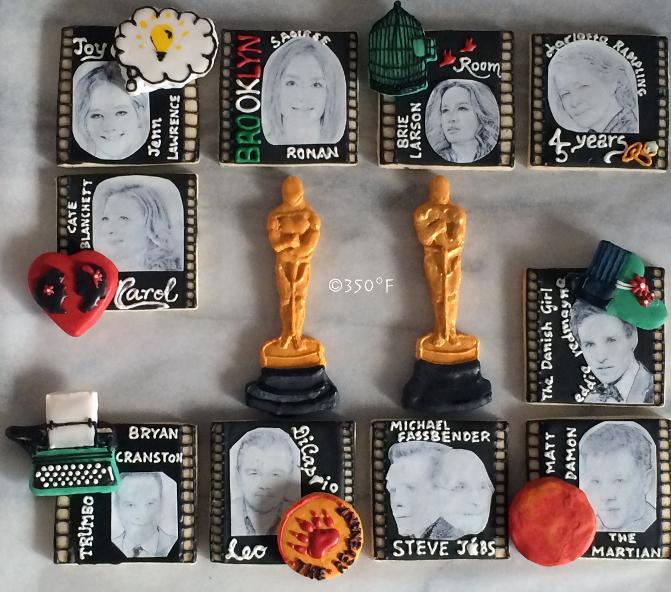 Designed and created for a 2016Academy Awards dinner party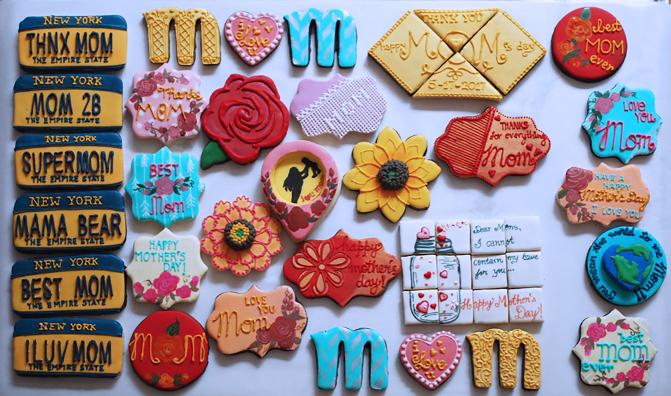 Custom cookies with messages from your heart to your Mom - our Mother's Day specialty product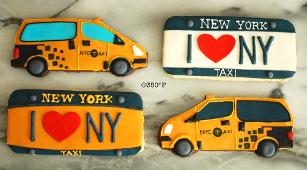 Taxi and license plate painted cookies were perfect for a NYC themed birthday party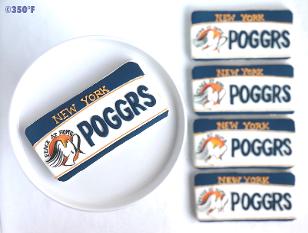 Custom license plate cookies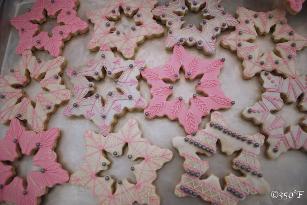 Pink, white and silver snowflake cookies for a Winter Wonderland themed Sweet 16.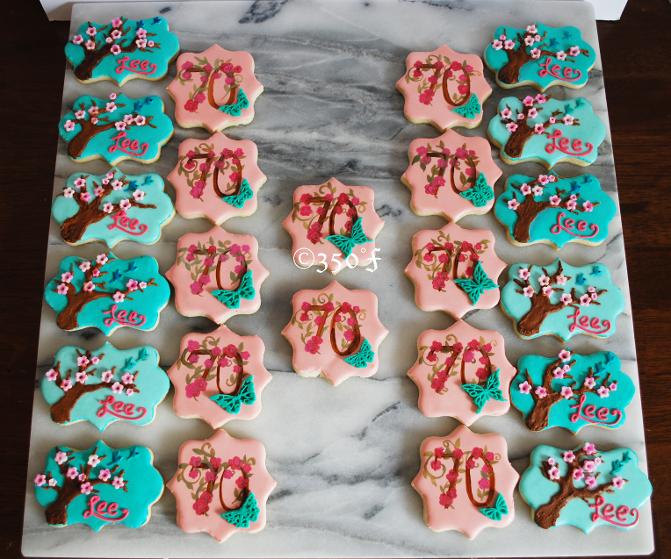 Floral party favor cookies for a 70th birthday celebrations.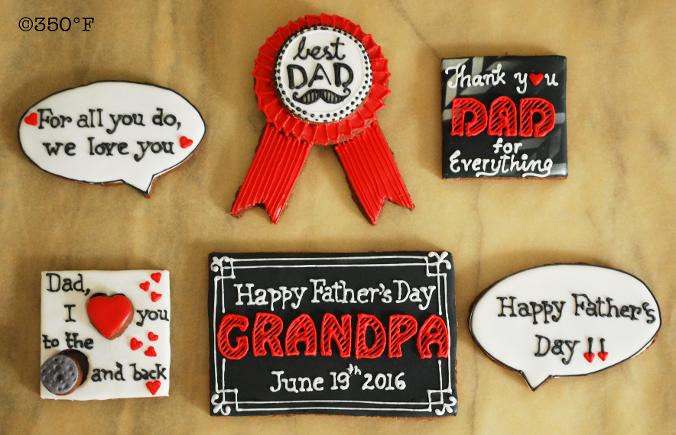 A sweet and thoughtful gift to Dad and GrandDad on Father's Day.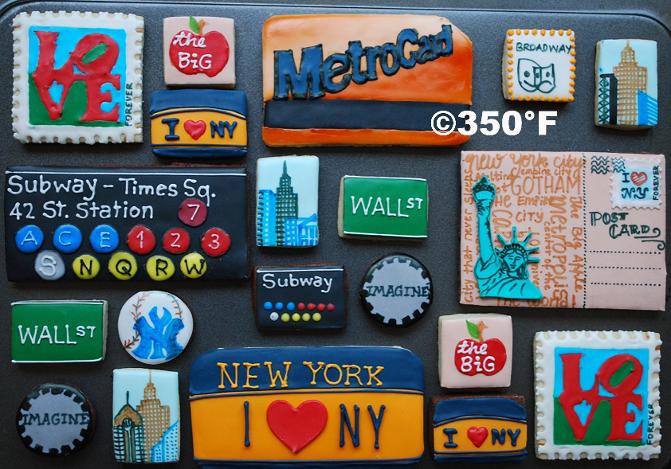 NYC themed cookie set perfectfor any NYC themed event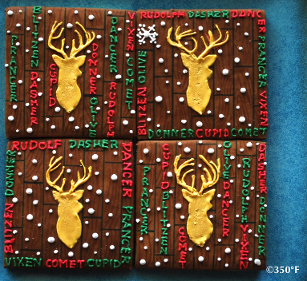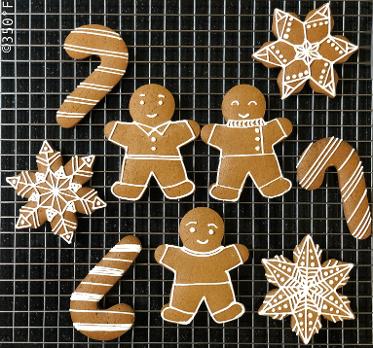 Classic gingerbread cookies for a cosmetic product photo shoot!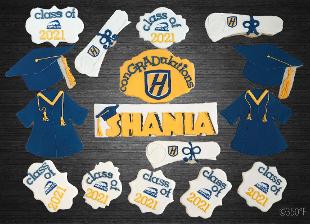 Personalized graduation cookies for Shania.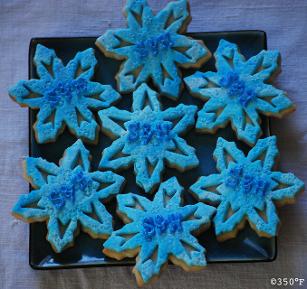 Monogrammed snowflake cookies for sisters who share their birthdays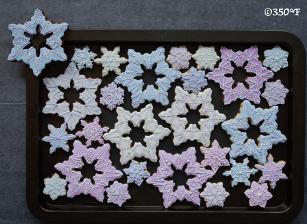 Every snowflake is unique and so are these snowflake cookies.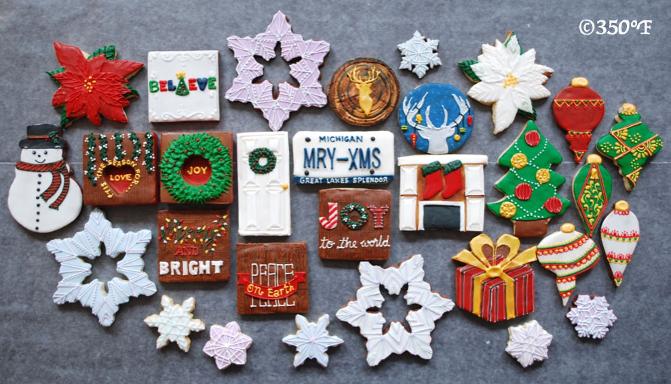 A custom cookie set designed and created as a corporate gift for the holidays,to be gift wrapped and shipped to Georgia and Florida.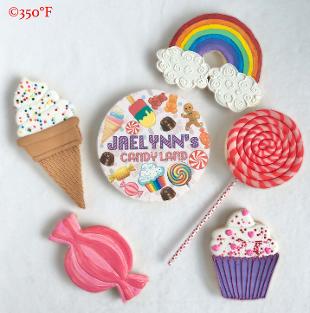 Candyland themed cookies to celebrate Jaelynn's 1st birthday.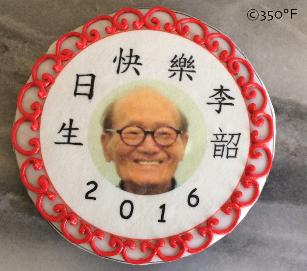 These cookies traveled to China for Uncle Shiu's 70th birthday gala.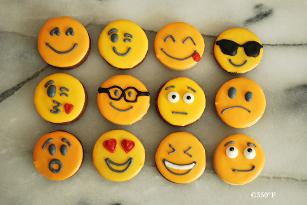 Our fun and cute Emoji cookie bite sets have been the best sellers so far.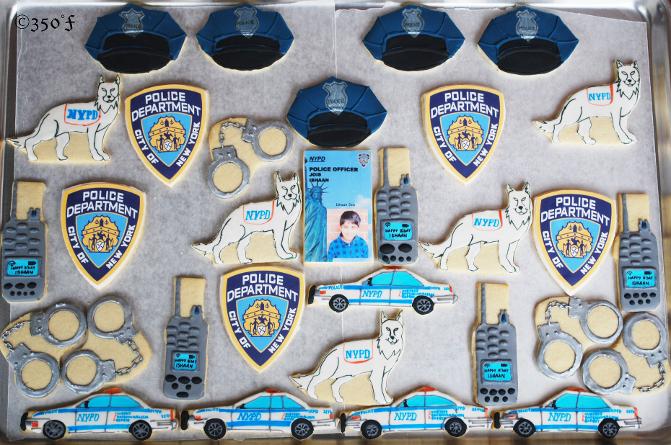 Custom cookies in the NYPD theme for a budding police force at a schoolbirthday party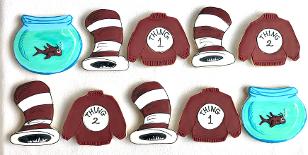 Cat in the Hat cookiesfor a birthday celebration.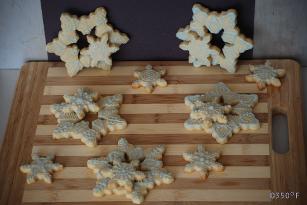 Delicate and delicious3D snowflake cookies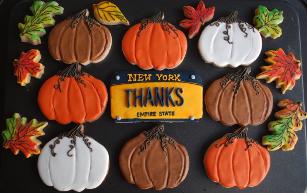 A Thanksgiving/Fall themed cookie spread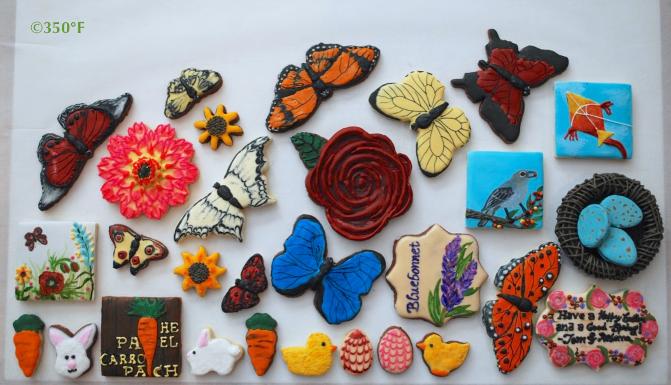 A custom cookie set which we gift packaged and shipped to Houston for Easter - included a lovely assortment of flavors, colors and designs.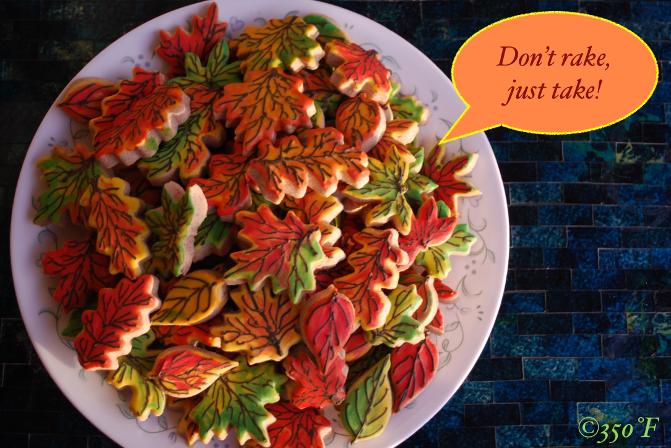 A heap of fall leaf cookies in an assortment of flavors and colors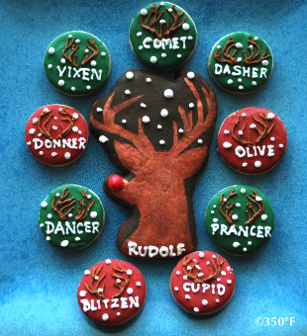 A cookie set that depicts Rudolf and his friends were a big hit during the holiday season.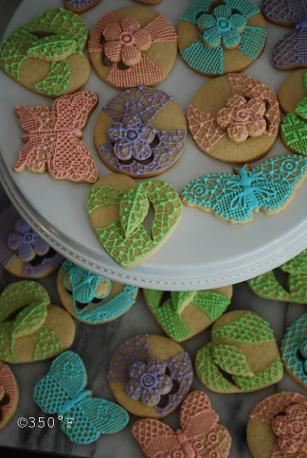 Delicate spring themed lace cookies in pastel colors
HAND-piped Corporate logo cookies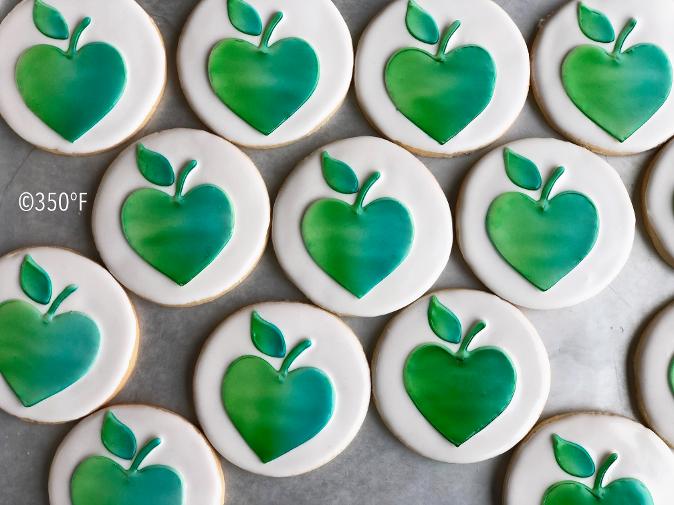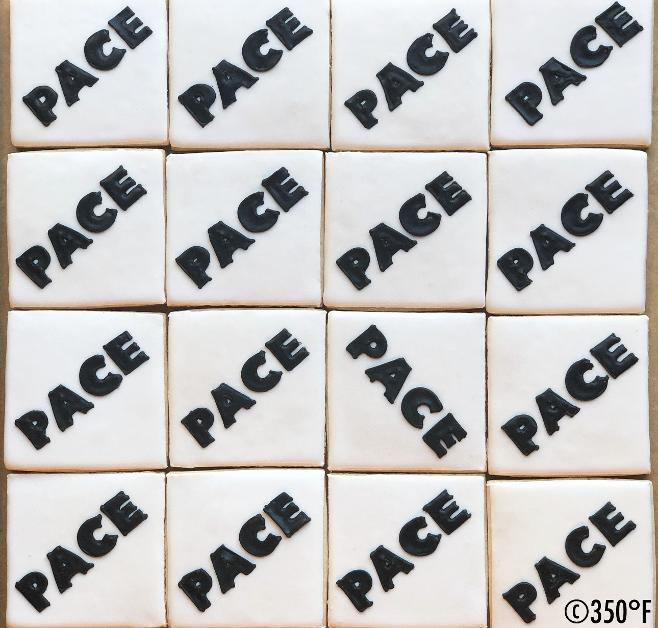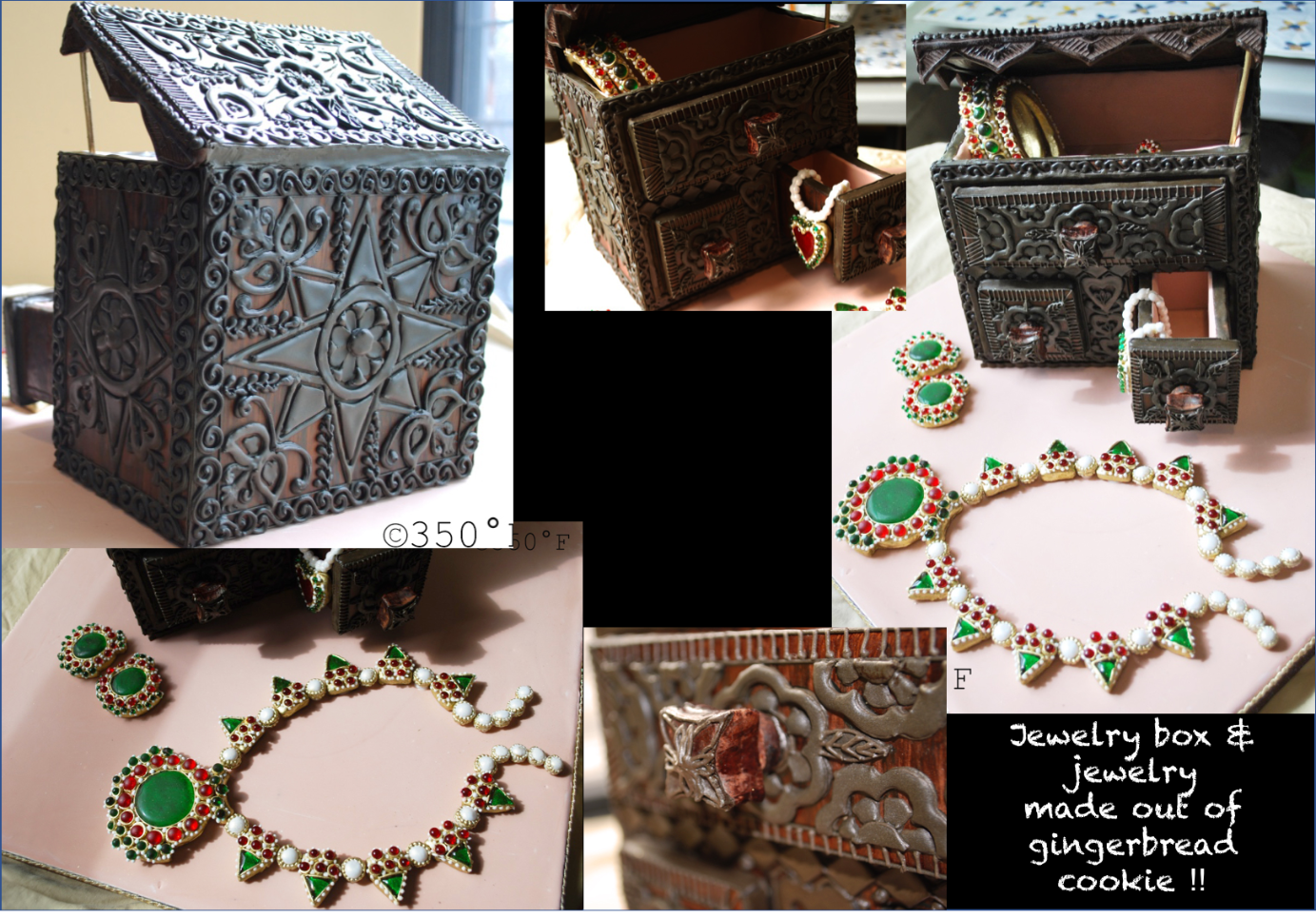 A completely edible jewelry and jewelry chest made out of gingerbread cookie and decorated with sugar media - a prize winner at National Capital Area Cake Show 2017
At 350 Degree Fahrenheit, cookie recipes were finalized after multiple iterations to achieve the right balance between taste and texture so that, along with the icing that we prepare from scratch, the sweetness of the decorated cookies are just right making them a dainty snack or a true companion to your coffee / tea / hot cocoa. These cookies travel well, which make them perfect for gifting as well. Our novelty cookie sets, cookie puzzles and cookie bouquets have made beautiful centerpieces on dessert tables at weddings, birthdays and anniversaries.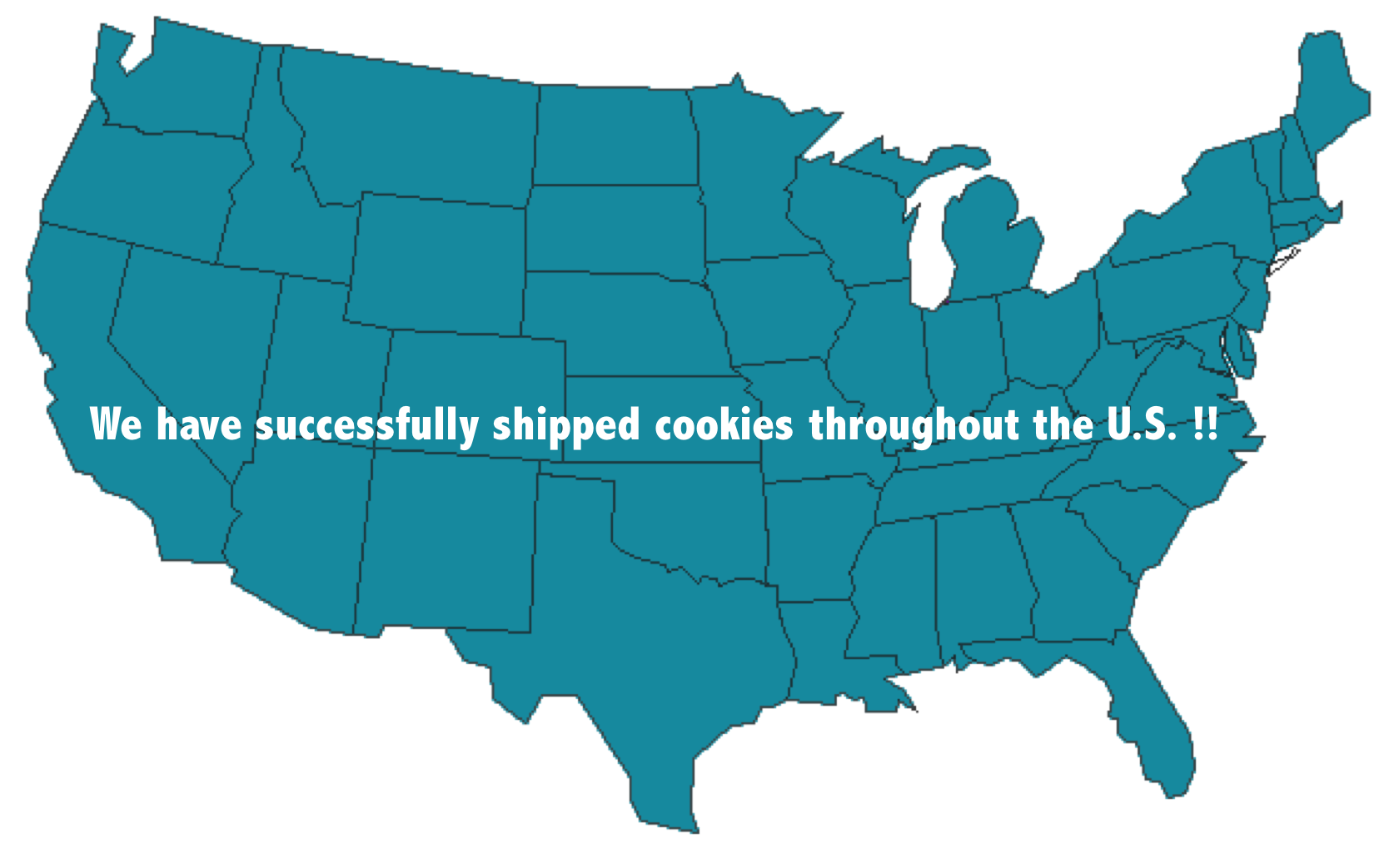 CALL (347) 782-1413 FOR INQUIRIES AND ORDERS