buttercream & fondant WEDDING CAkes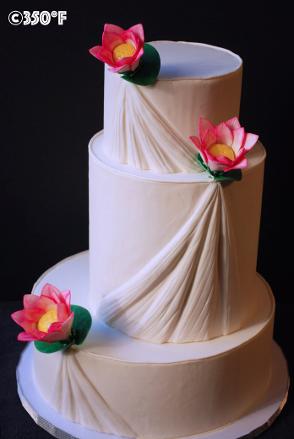 A wedding cake that looks like a wedding dress with flowing pleats accented by lovely lotuses.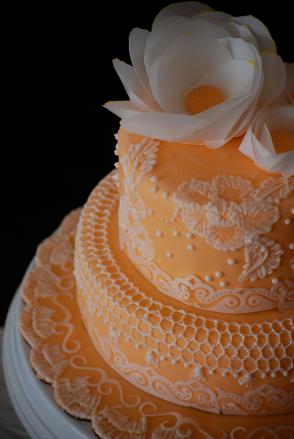 Peachy summery wedding cake with very detailed lace and brush embroidery work, topped with simple and elegant flowers.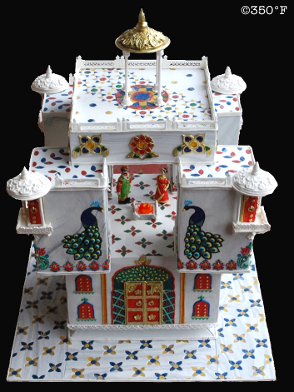 A Peacock themed wedding cake built with an unconventional layout with tiers arranged to look like a opulent palace where the wedding is taking place.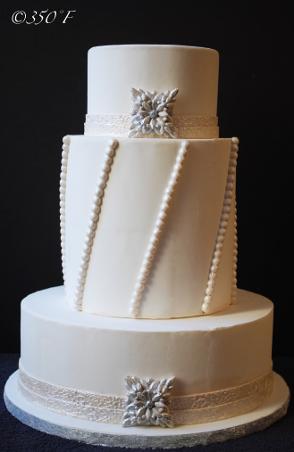 Pearls and Pleats - a simple and elegant wedding cake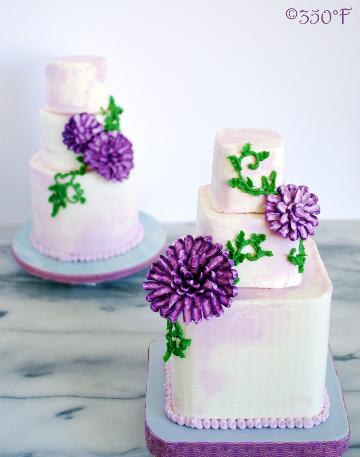 Mini tiered cakes that were ordered as center pieces for guest tables at a wedding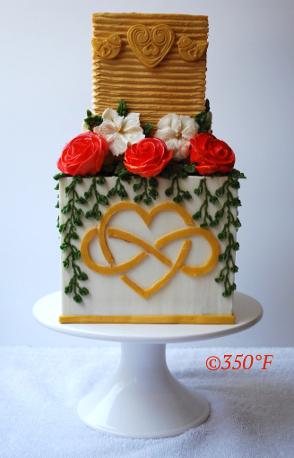 Infinite Love - a gold, white and red buttercreamwedding cake to celebrate the union of love birds.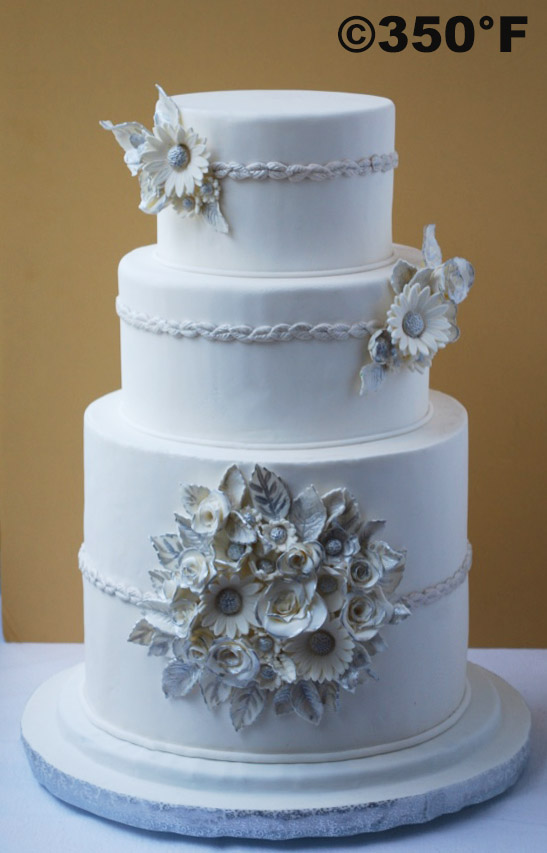 An all-white wedding cake blooming with silver and white floral arrangements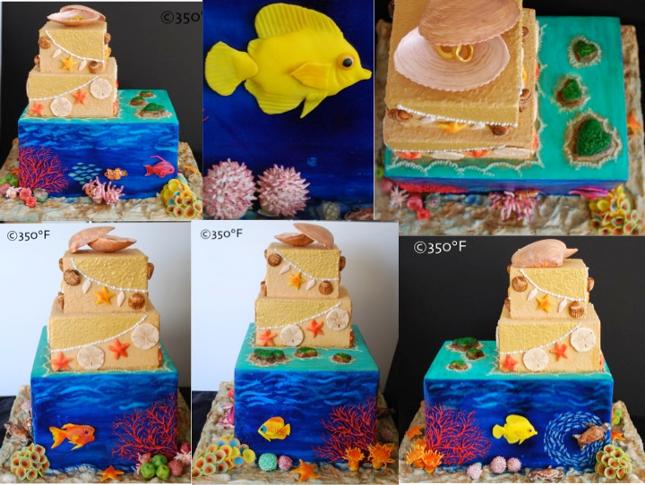 A destination wedding cake, the destination being The Great Barrier Reef. With elements like shells, sand dollars and marine animals, this wedding cake is perfect for a summer wedding at the beach.
Tiered CAkes for sweet 16, baby shower & milestone birthdays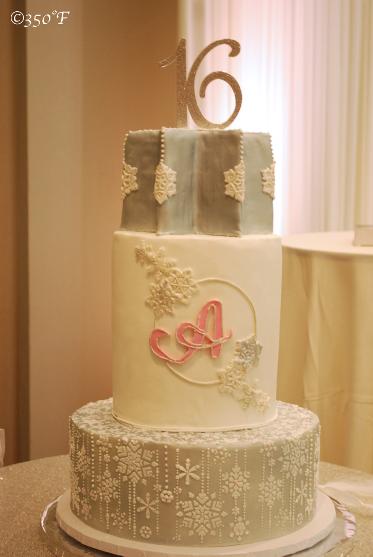 A Winter Wonderland themed Sweet 16 cake for Anisah, made special by the top-most tier that was sculpted in the shape of a snowflake.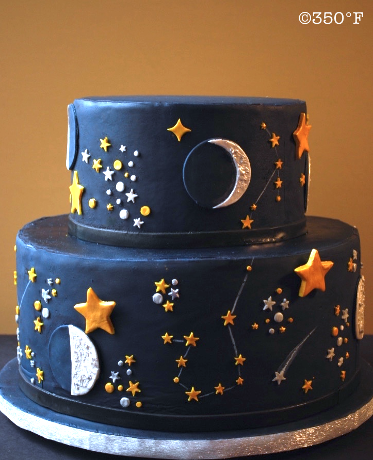 A celestial Sweet 16 cake with Morgan's astronomical constellation of the Scorpio and a shooting star for her to wish on.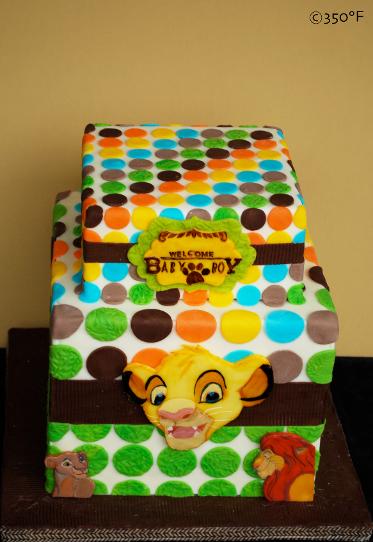 Lion King themed Baby Shower cake to welcome the pride of the family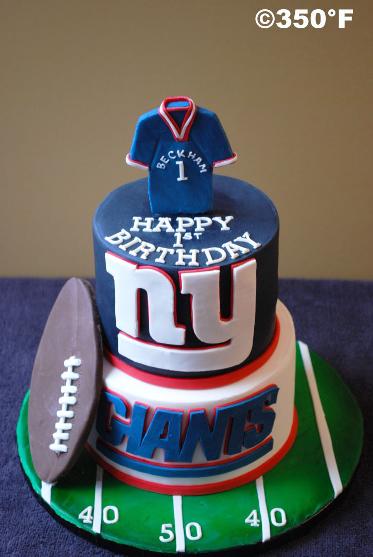 A first birthday cake in the football theme for afuture MVP.
specialty cakes for engagement, baby shower, birthday, graduation & holidays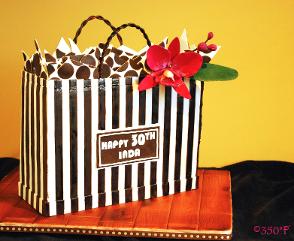 30th birthdays are very special, so says this shopping bag cake for a fashionista. A fuchsia sugar orchid adds extra elegance to this novelty cake.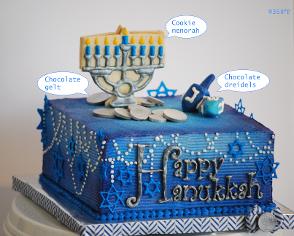 A special cake for Hanukkah with cookie Menorah and chocolate Dreidels and Gelt.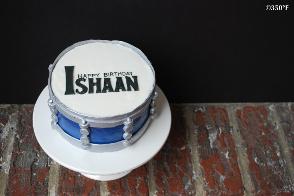 A personalmini cake for a budding drummer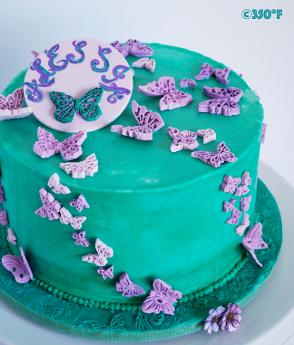 A buttercream cake in turquoise and purple for the young and spirited Alessia.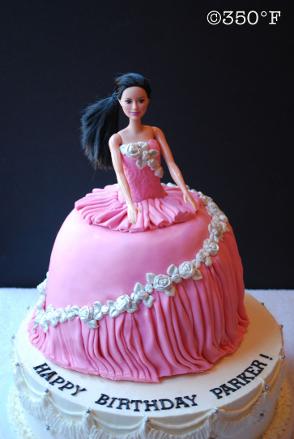 Every girl's dream is a Barbie doll cake for her special day. Dressed in an evening gown made of cake and detailed with fondant drapes and flowers, this sculpted cake will surely take the cake!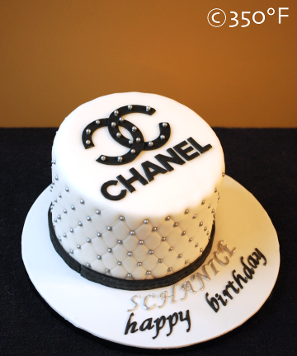 A fashion brand logo cake for a fashionista's 21st birthday.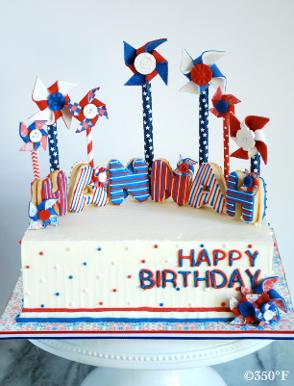 A 4th of July themed buttercreambirthday cake with chocolate pinwheels for a little girl with a beautiful name, which is spelt in cookie.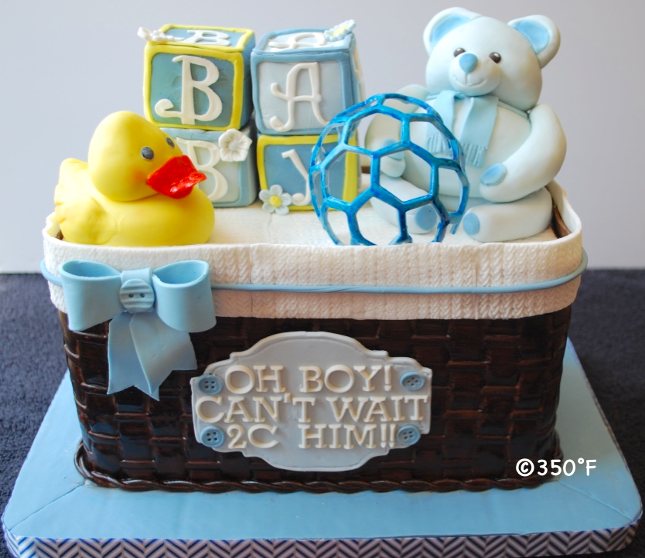 Shower good wishes on the mom-to-be with this toy basket cake for her Baby Shower.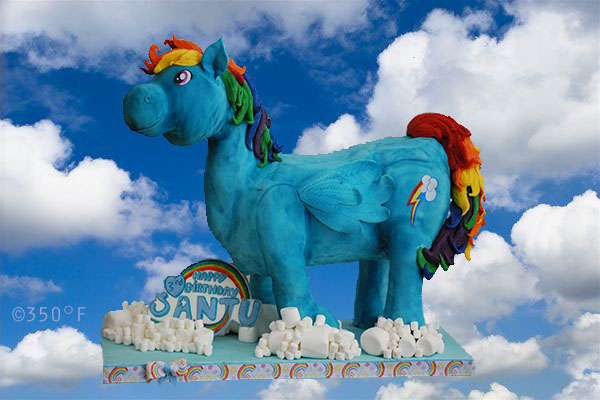 Rainbow Dash sculpted cake clearing the skies for an exciting outdoor birthday party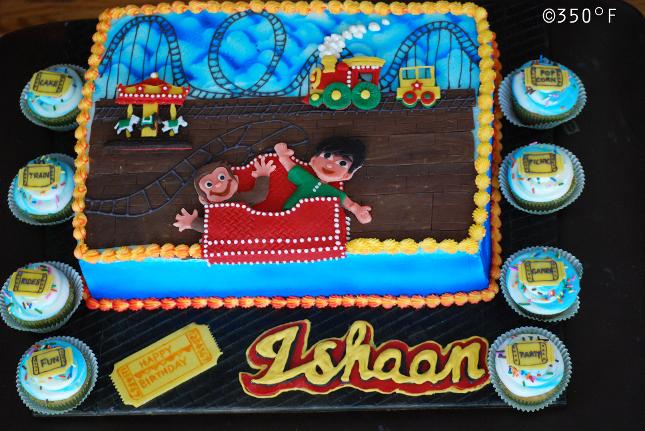 A colorful and whimsical cake for a fun-loving little boy celebrating his birthday at an amusement park. Beside him in the roller coaster is Curious George, his favorite storybook character!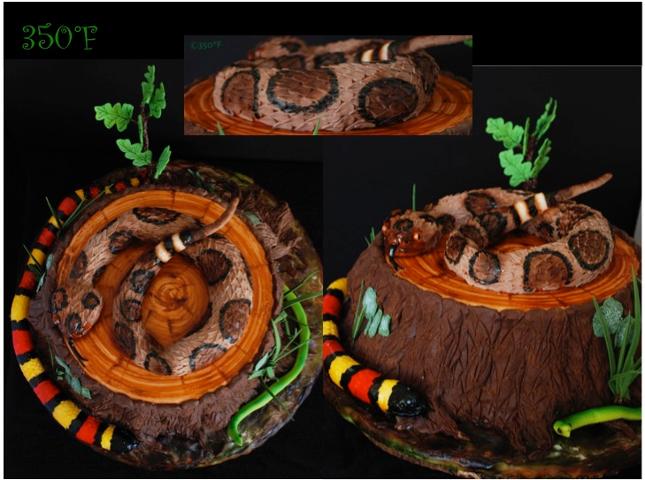 Check out these different species of creepy crawlies, all made out of sculpting chocolate!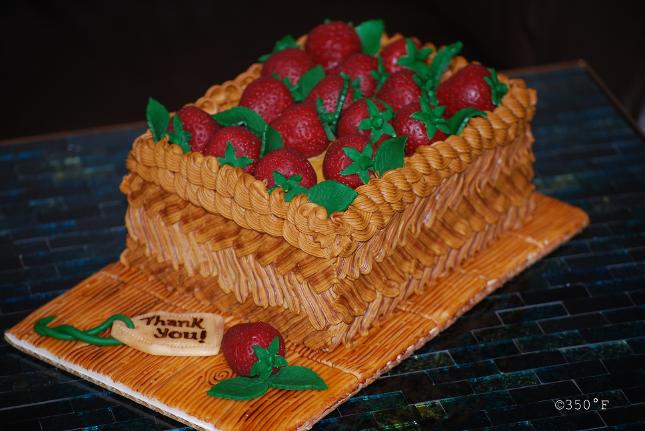 Say "Thank you" with this buttercream basket cake filled with chocolate strawberries.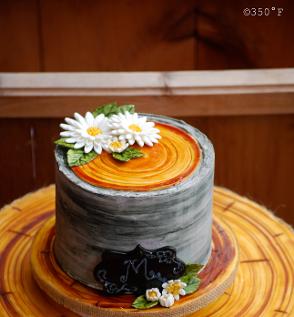 A rustic birch bark buttercream cake adorned with daisies - a birthday treat for a lovely lady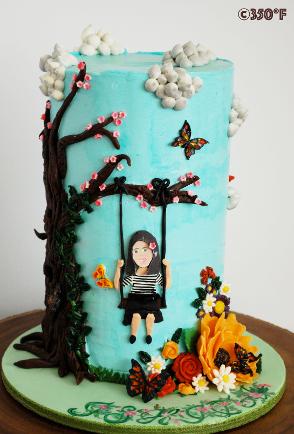 Ishita on a swing, enjoying the sights and sounds of springtime on her birthday.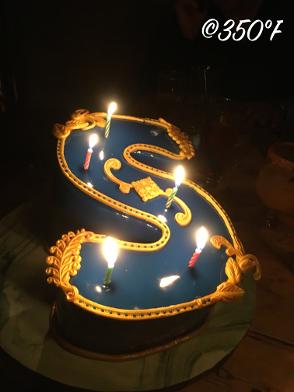 A monogram mirror glazed "S"-shaped cake in blue and gold graced the birthday of Solomon, our Patron.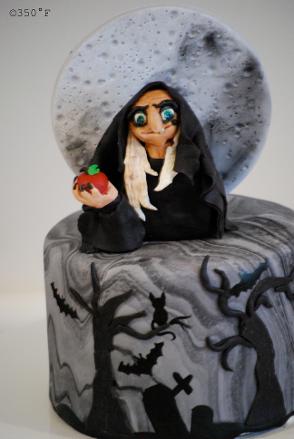 "Would you like an apple?" - asked the wicked witch on Halloween night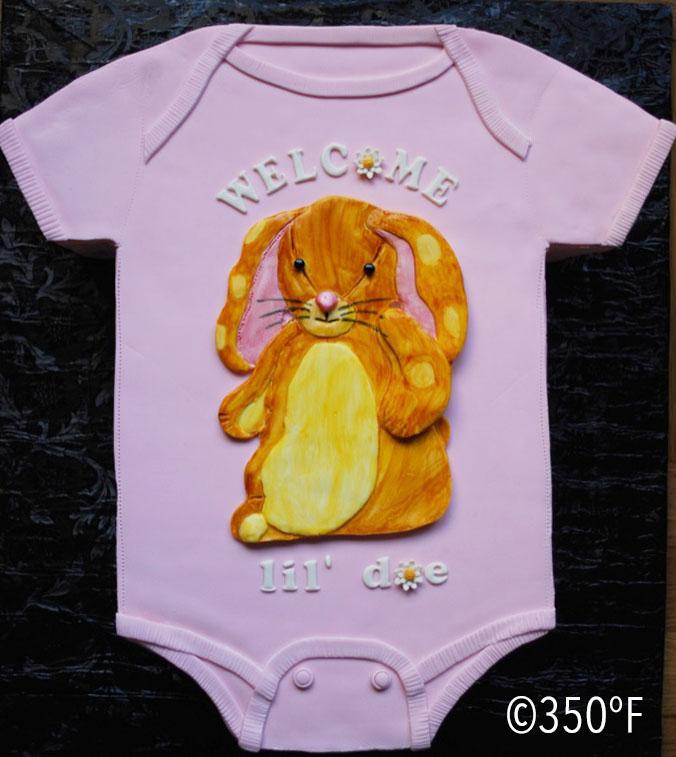 Check out Velveteen Rabbit's pink satin-effect ears in this onesie cake for a Baby Shower.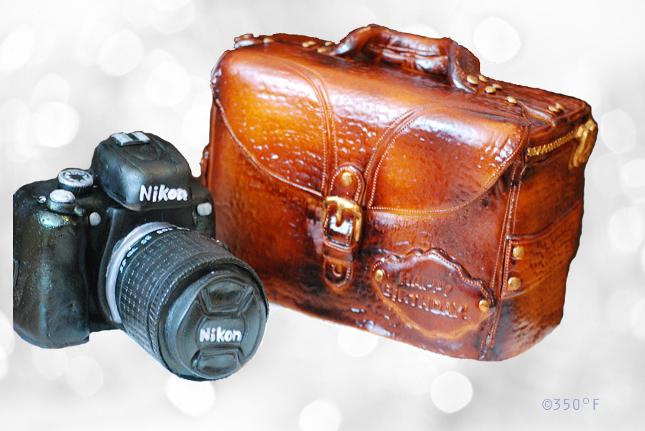 A camera and leather bag cake for an avid photographer's birthday.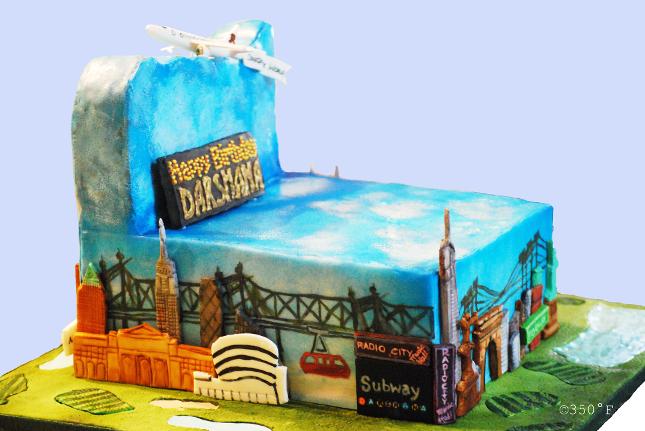 A NYC themed 18th birthday cake for an NYC aficionado.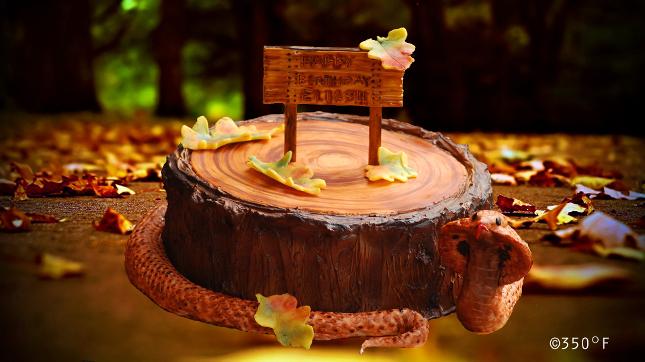 A rustic tree bark cake for a 8 year old boy who loves snakes!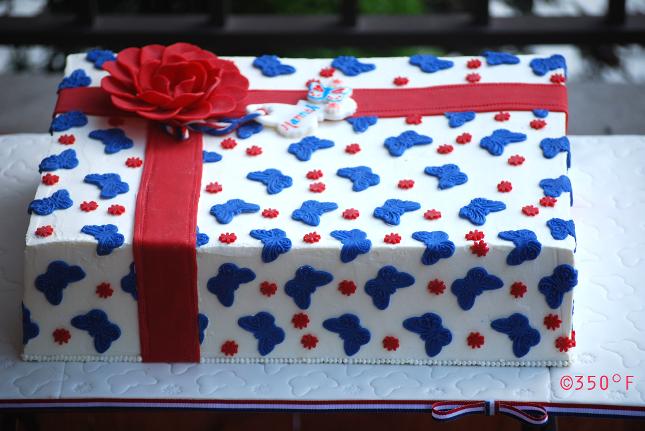 July 4th birthday cake - a yummy gift for a toddler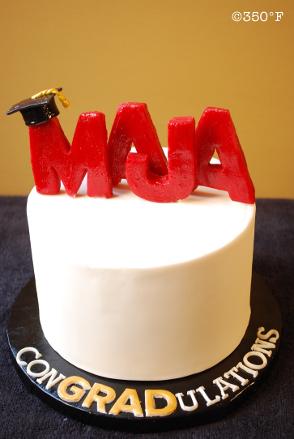 A stylized name cake topper for a graduate from college.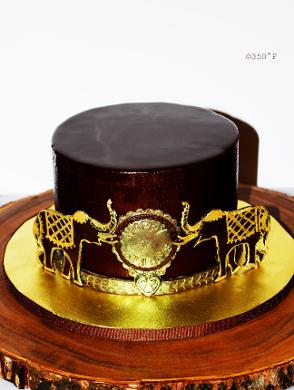 This dark chocolate mirror glaze cake with golden elephants was created to wish an Indonesian family a warm and wonderful Holiday season.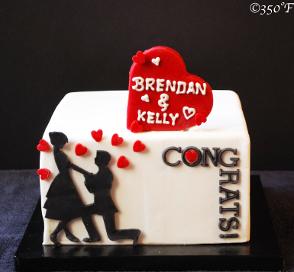 A simple and elegant engagement party cake for a romantic couple.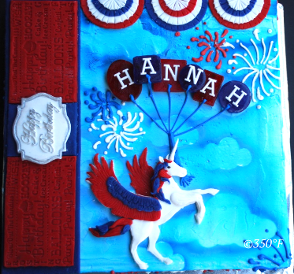 A unicorn birthday cake for a July 4th birthday party of a young lady.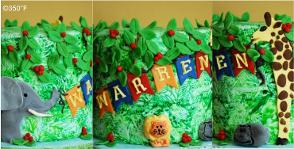 Friends of Warren are decorating the jungle for his 1st birthday party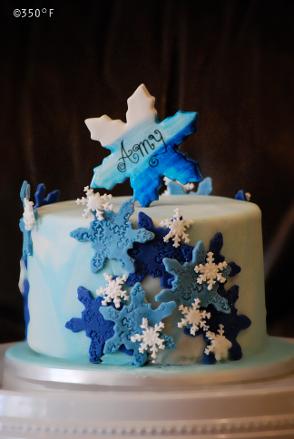 My pretty little snowflake - a Winter Wonderland themedbirthday cake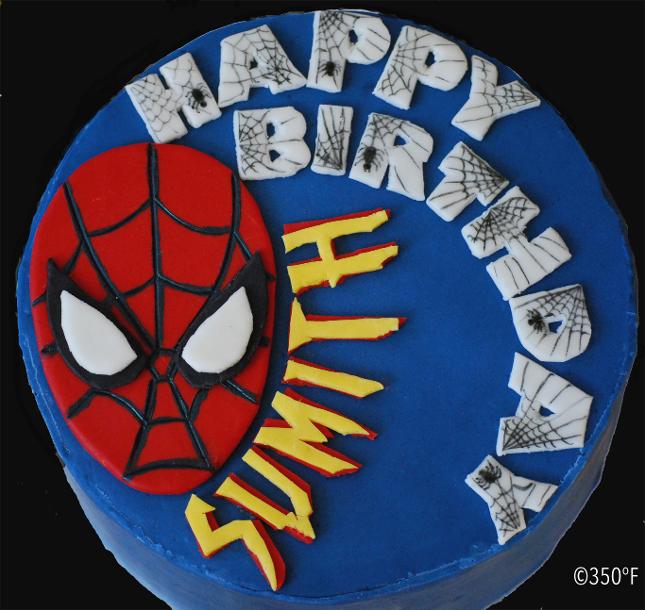 Super Sumith's Superhero birthday cake
logo cakes for corporate events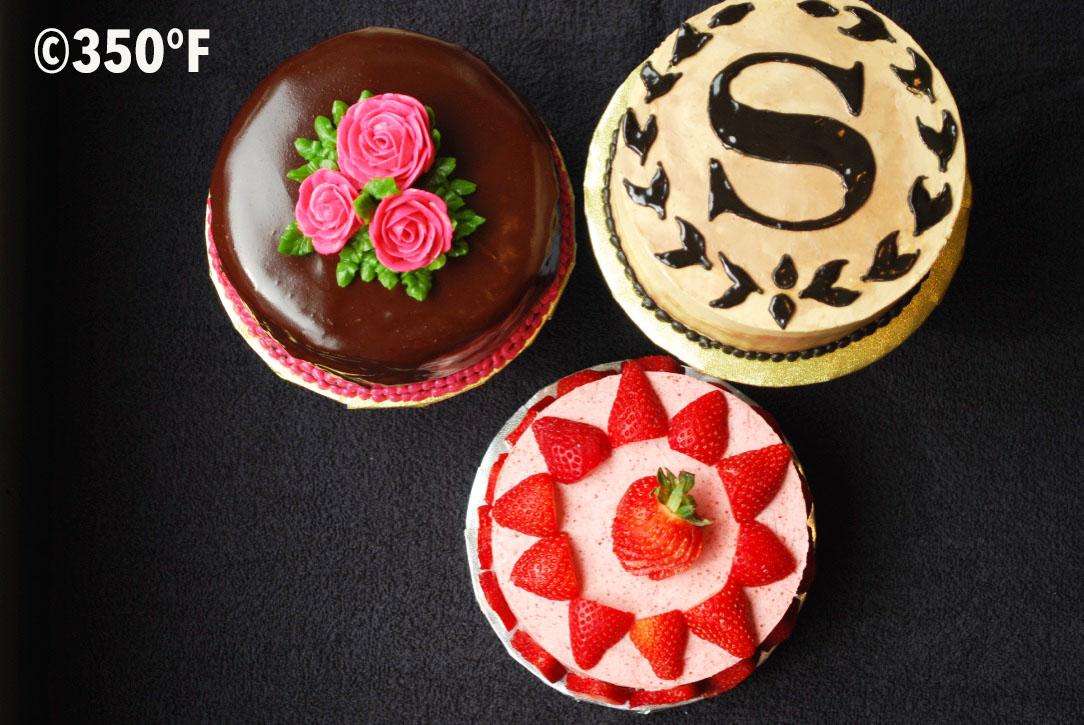 We had the good fortune of catering to a corporate event for a leading hotel chain.
colorful buttercream floral cakes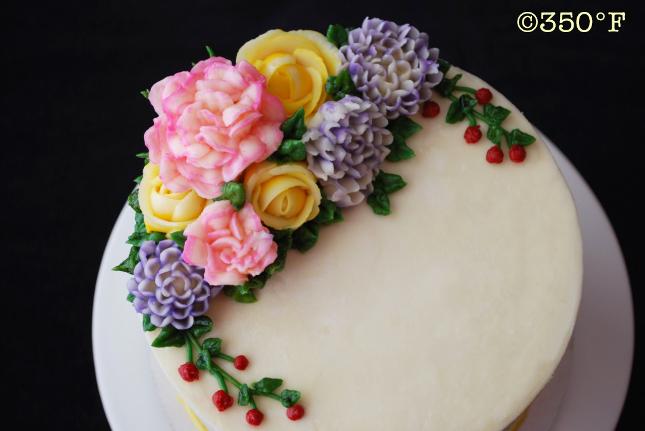 A simple mocha cake with buttercream flowers for an informal after-dinner dessert.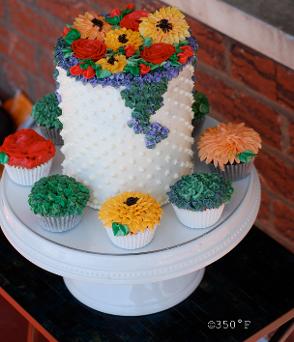 An ensemble of cake and cupcakes decorated with buttercream flowers for a springtime birthday party.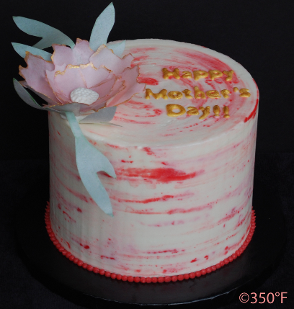 This floral buttercream cake was dedicated to a wonderful mom on Mother's Day.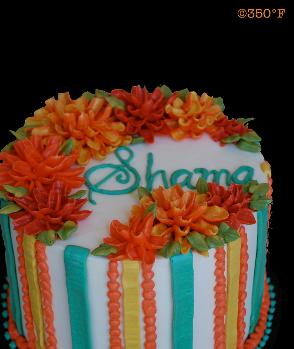 A tres leches cake with summery hued flowers and stripes for a lovely lady's birthday.
Our custom cakes are sure to make your event memorable! Whether your style is traditional or avant gardé, we can help you create the perfect cake for your wedding. Choosing a design for a wedding cake could be a daunting task. We are here to make it easy and enjoyable. Call us and share with us your story, your preferences, desired themes and we will assist you with designs that capture your preferences, tell your story and are sure to make your wedding memorable!
CALL (347) 782-1413 FOR INQUIRIES AND ORDERS