CALL (347) 782-1413 FOR INQUIRIES AND ORDERS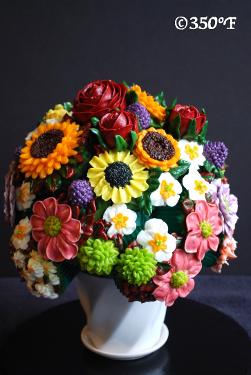 A colorful floral cupcake bouquet with a variety of garden flowers, berries and succulents ordered by our Patron as a housewarming gift.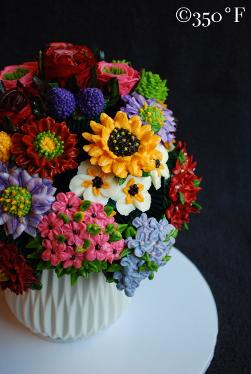 A bright and colorful gift for a housewarming celebration.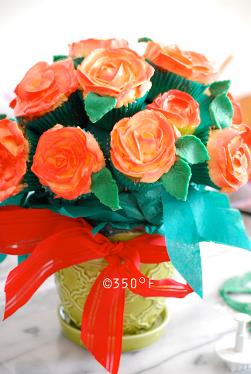 Made with loads of love, this bouquet of buttercream roses was a gift from a loving daughter to her wonderful mom on Mother's Day!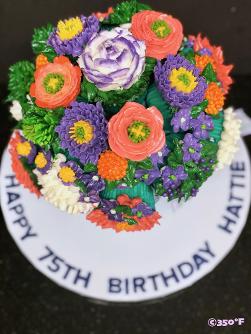 A cupcake bouquet is a perfect gift for a milestone birthday - colorful, delicious and memorable!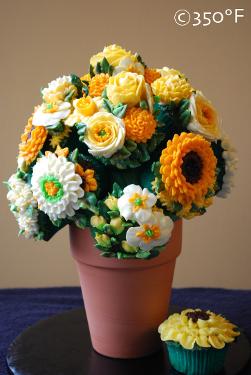 This yellow and white floral bouquet was requested by our Patron to be created and delivered to her dear friend in Philadelphia who recently suffered a loss of a family member.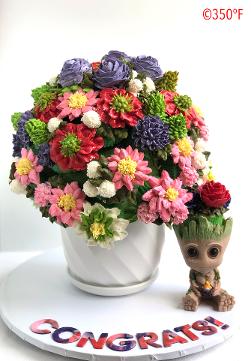 Baby Groot adorns this colorful cupcake bouquet custom created to celebrate a special mom-to-be.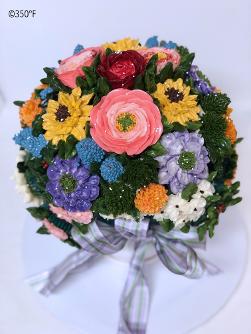 We hand-delivered this profusion to a client in Pennsylvania for a casual dinner party.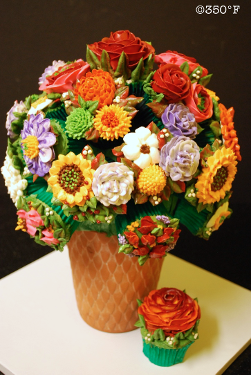 This deliciouslycolorful cupcake bouquet was the talk of the town at a holiday party.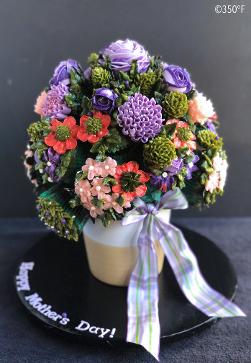 Mother's Day 2020 made special with this lovely and pleasant cupcake bouquet.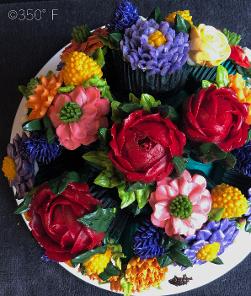 Our client requested this multi-colored floral cupcake bouquet as a parting gift for her manager, to wish him success in his future endeavors.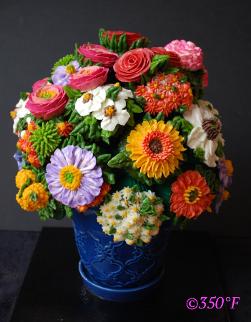 This hyper-realistic cupcake bouquet was a very thoughtful gift to a dear friend with a sweet tooth and a keen eye for detail!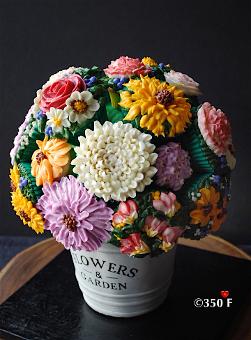 This Valentine's Day, love will bloom with this beautiful cupcake bouquet decorated with an assortment of pretty buttercream flowers.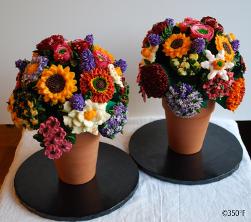 Cupcake Bouquets that brightened up a bridal shower ceremony.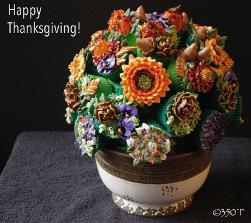 Looking for a way to say "Thank you" this Thanksgiving? This lovely cupcake bouquet with mini-pumpkins, fall flowers and foliage is perfect for gifting and entertaining !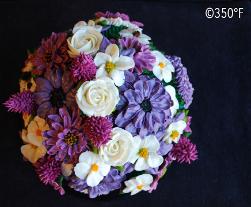 Lavender floral cupcake ensemble - a gift of friendship from Mark to Sonia.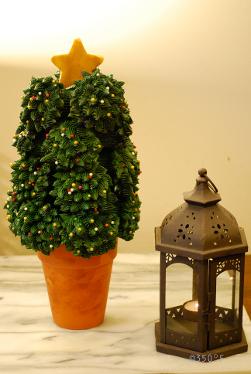 A mini Christmas tree made out of an arrangement of cupcakes - a perfect centerpiece at a holiday dessert table.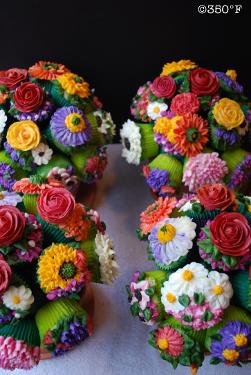 These colorful floral cupcake bouquets were ordered by a popular chain of hotels for their Client Appreciation dinner. The bouquets doubled as beautiful centerpieces and desserts which were much appreciated by all the guests.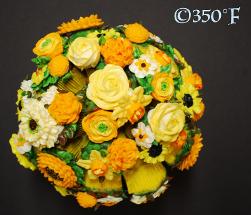 This profusion of cheerful yellowflowers was gifted by loving parents to their wonderful daughter on her Sweet 16.
CALL (347) 782-1413 FOR INQUIRIES AND ORDERS