Colorful Buttercream floral cakes
CALL (347) 782-1413 FOR INQUIRIES AND ORDERS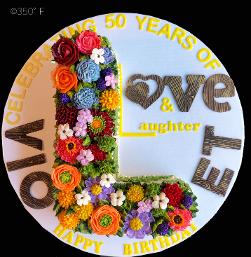 A bright and colorful "L-shaped (roman numeral for 50)" birthday treat for Violet's 50th birthday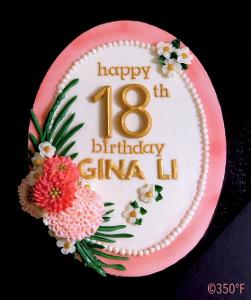 An 18th birthday celebratory cake - a gift of love from a mother to herdaughter.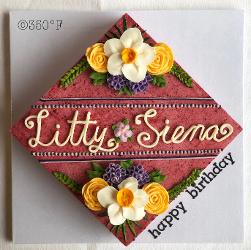 A sweet & tangy speckled raspberry buttercream cake for the birthday twins Litty & Siena.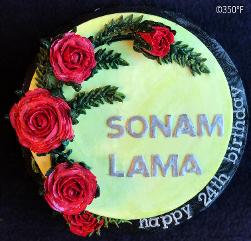 Red roses for Sonam Lama's 21st birthday.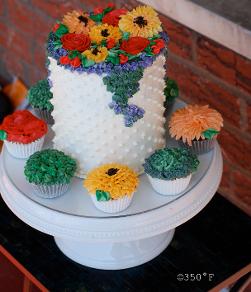 An ensemble of cake and cupcakes decorated with buttercream flowers for a springtime birthday party.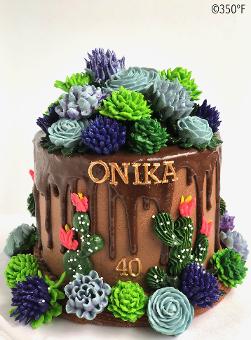 We custom designed and created this chocolate tres leches cake filled with churros and adorned with buttercream succulents to celebrate Onika's 40th and alsoto remind her of her childhood days in Mexico.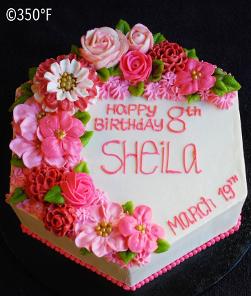 A red velvet cake blooming with buttercream flowers for a little princess' birthday banquet.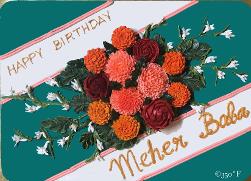 A sheet cake to celebrate Meher Baba's life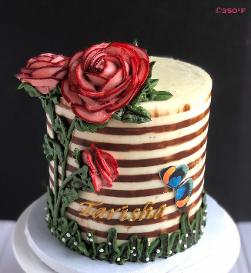 A floral cake for Tarisha's birthday. The roses and the striped background were created with strawberry buttercream, chocolate ganaché and vanilla buttercream which made this a Neapolitan cake inside and out!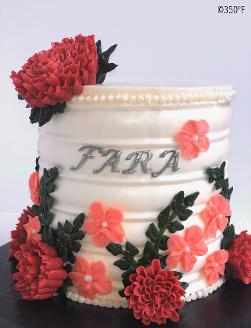 Say it with flowers and a delicious cake - a gift from our client to his beloved.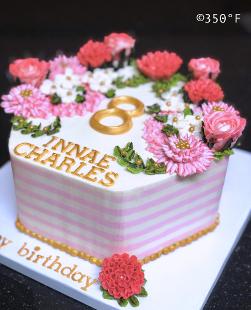 Flowers and (on) cake in pink+white+goldfor Innae's 8th birthday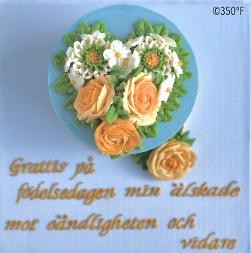 A gift from a loving son to his mom on her 50th birthday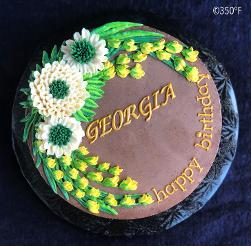 A floral cake completely sweetened with honey and maple syrup - cheerful, healthy and yummy!!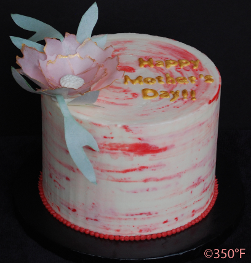 This floral buttercream cake was dedicated to a wonderful mom on Mother's Day.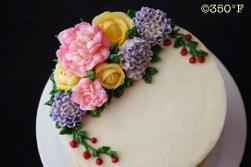 A simple mocha cake with buttercream flowers for an informal after-dinner dessert.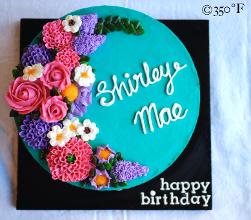 Aged to perfection - a gift from a daughter on Mom's 80th birthday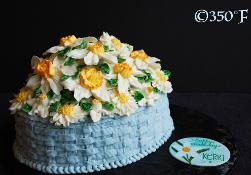 A low-carb, sugar-freebuttercream floral cake for a birthday party.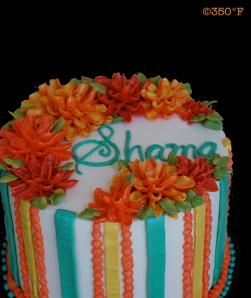 A summery hued floral cake - pretty and tasty tres leches cake with dulce de leche filling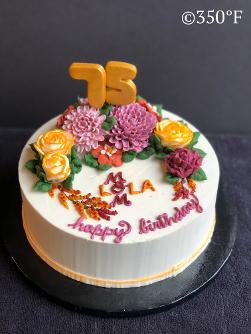 For Lola (grandma)'s 75th birthday presented by Ashleigh celebrating her Sweet 16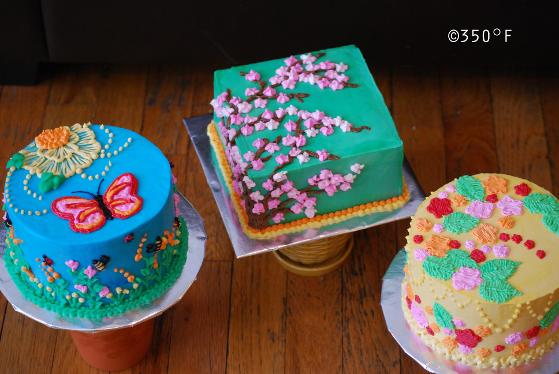 Spring cakes with a plethora of colors, blossoms and garden beauties
CALL (347) 782-1413 FOR INQUIRIES AND ORDERS