sculpted & Novelty CAKes For all occasions
CALL (347) 782-1413 FOR INQUIRIES AND ORDERS
For a bright and gifted boy on completing 12 adventure-filled years along with wishes for many more, here's a monopoly-chess themed treat!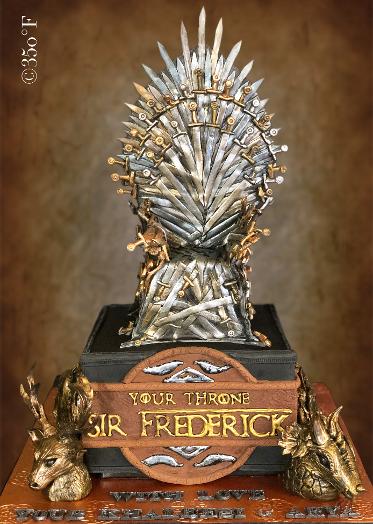 For a Game of Thrones enthusiast, Frederick, on his 47th birthday - a memorable gift from his loving wife and daughter.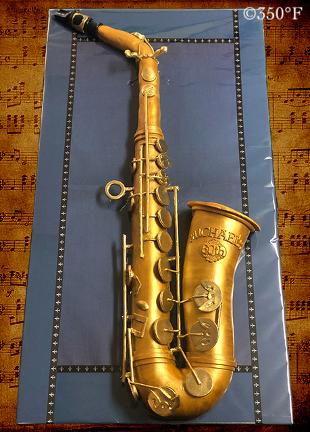 A life-size tenor saxophone made entirely out of cake to celebrate a jazz musician, Michael's 60th birthday

Eddie's electric guitar cake for his rocking birthday party!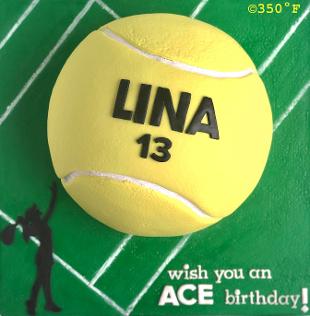 Lina, a talented tennis player awarded the grand slam title to this tennis ball cake we created for her 13th birthday bash.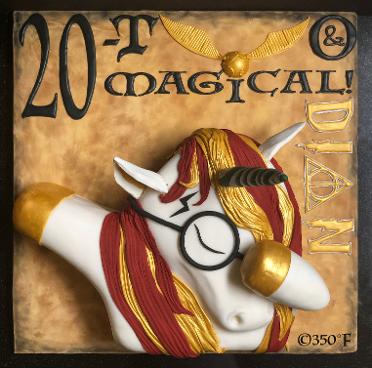 Unicorn dabbing Harry Potter cake for a Potterhead's 22nd magical birthday!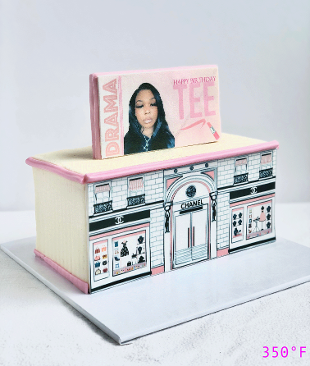 Dresses, shoes, bags or jewelry for your birthday? How about all of these! specially designed this custom Chanel storefront cake and a cookie billboard with birthday wishesfor Tee, a fashion Diva.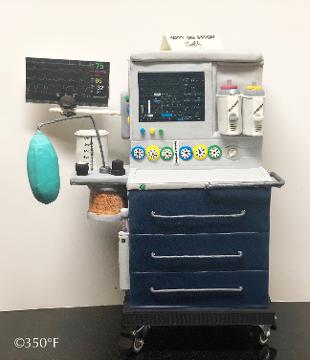 Anesthesia machine cake for Seth's 30th birthday.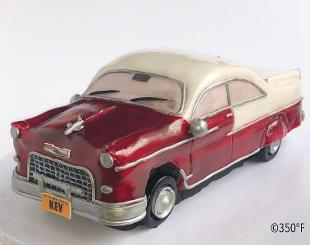 A vintage Chevy 1950 car cake to celebrate Kev's 50th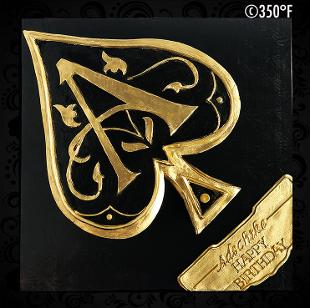 This cake design, in the shape of the spades suit was inspired by the logo of Armand De Brignac's Ace of Spades champagne. The champagne brand happens to be Adechike's favorite.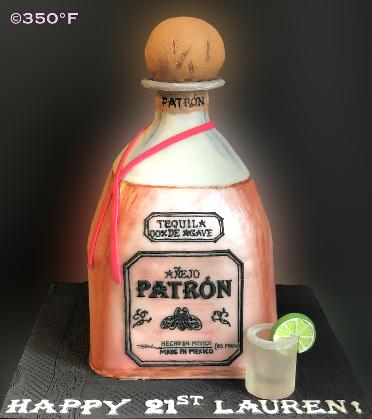 A giant Patron Tequila bottle cake and a sugar shot glass for Lauren's 21st birthday bash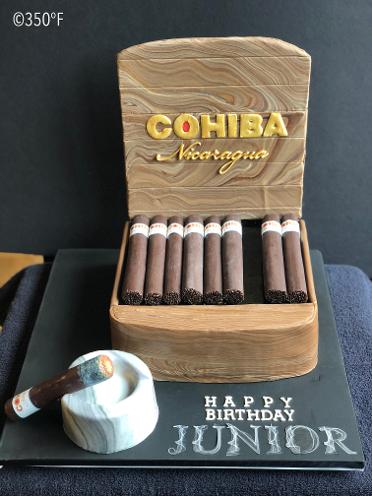 A gift from a loving wife to her husband on his milestone birthday - a personal cake (tres leches cake) sculpted in the form of a ashtray accompanies a cigar box cake topped with chocolate cigars.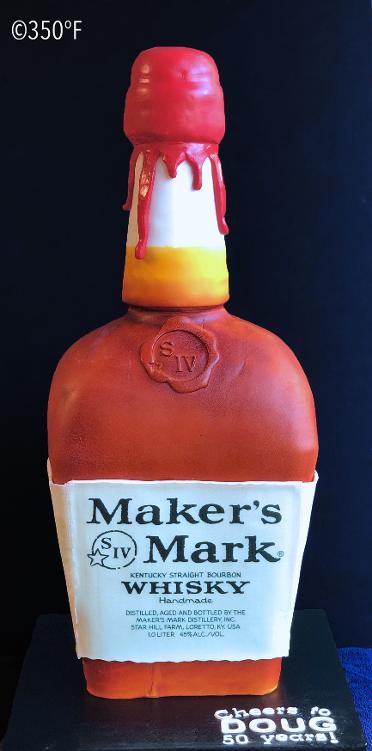 Aged to perfection - a celebratory cake for Doug's 50th.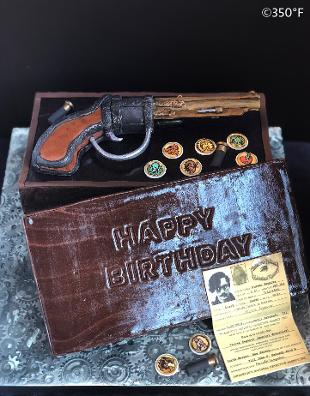 Steve, a BioShock Inifinity video gamer, celebrated his birthday with this dangerously delicious chai spice cake.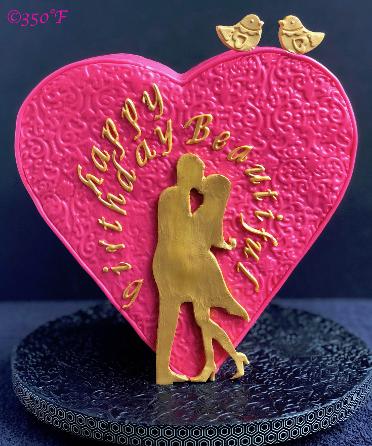 A 3D sculpted heart cake for a soulmate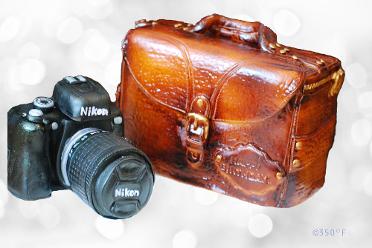 A camera and leather bag cake for an avid photographer's birthday.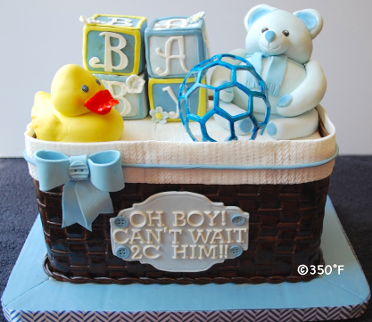 Shower good wishes on the mom-to-be with this toy basket cake for her Baby Shower.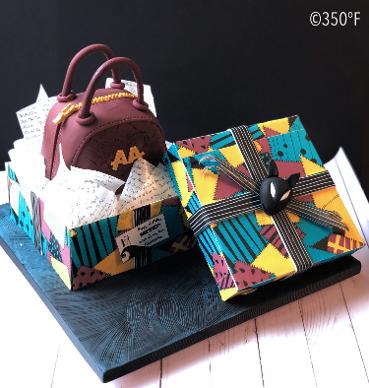 "Nightmare Before Christmas" themed birthday cake from a client to his sweetheart, Mitzy. Featured is a sculpted handbag cake in the "Asking Alexandria" theme, Mitzy's favorite music band.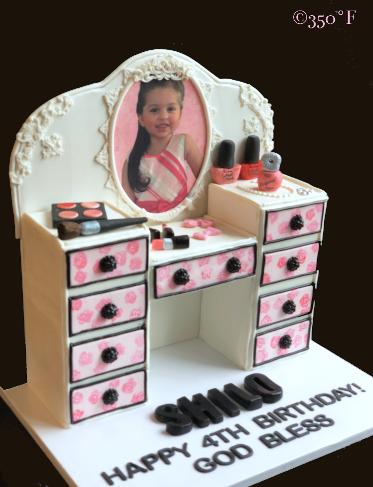 A budding Diva's birthday cake - a grandma's gift to her little princesson her completing 4 charming years.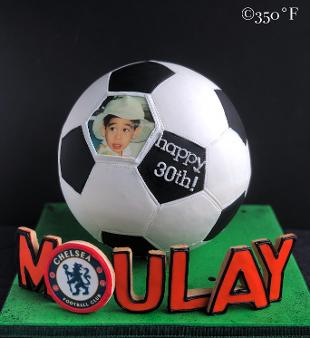 This soccer ball cake with name spelt in cookie scored a goal at Moulay's 30th birthday bash.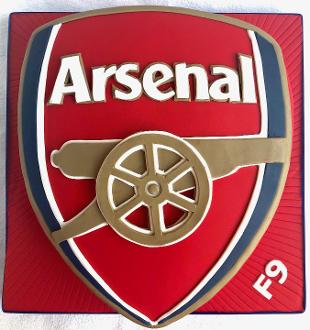 Celebrating the birthday of an Arsenal Football Club fan with this logo cake.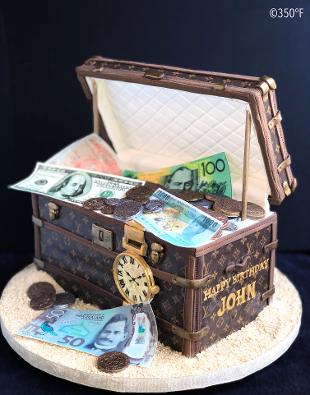 An LV treasure chest cake - a loving gift from a wife to her husband on his birthday.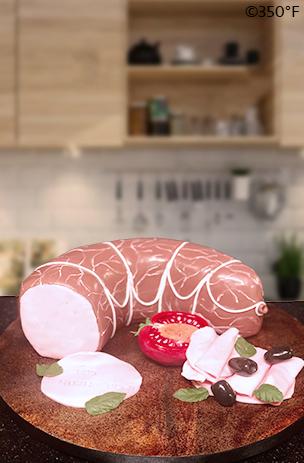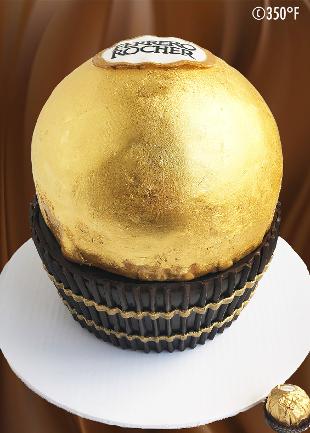 A giant Ferrero Rocher replica built with cake and gilded with 24K gold leaf for a sweet boy celebrating his 13th birthday.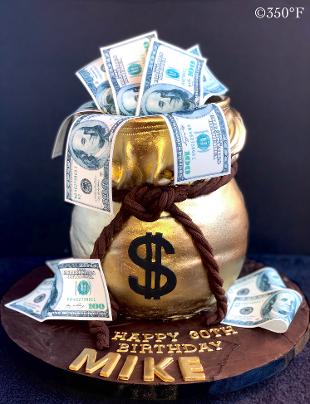 Who wouldn't want this money cake for their birthday?!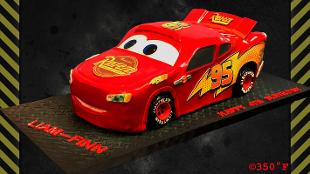 For Liam-Finn's 4th birthday, his favorite movie character, Lightning McQueen, in cake.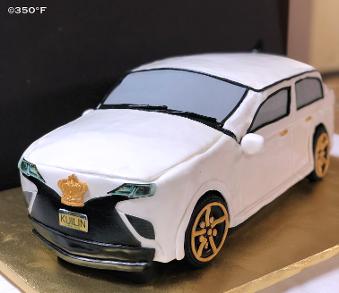 For a torque master, Kuilin's 21st birthday, a sleek sporty car cake.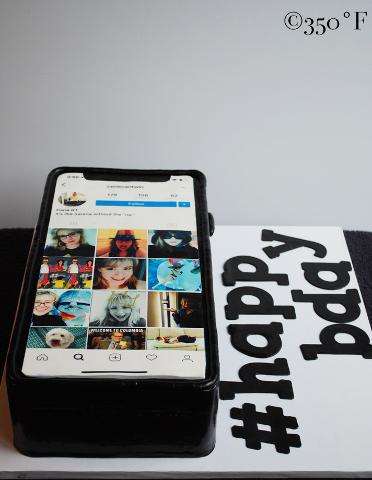 A smart phone cake with custom-designed instagram page - an all-edible birthday treat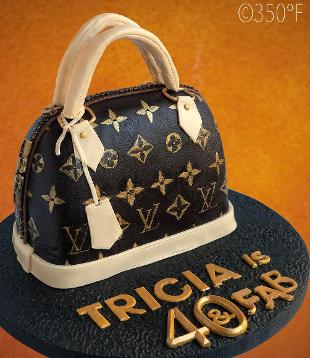 We created this Louis Vuitton handbag with completely handpainted LV pattern for fabulous Tricia's 40th birthday bash.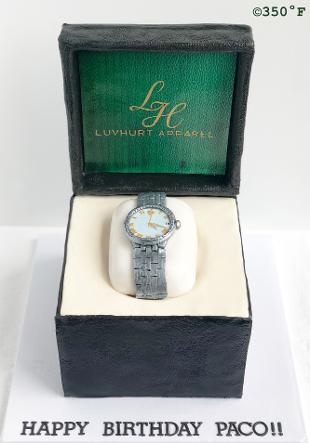 A watch case cake customized with Paco's own brand name and logo - a cake fit for a talented apparel designer.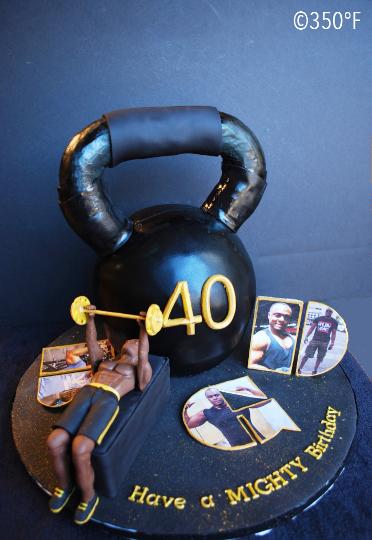 A kettle bell cake for Big D's 40th birthday bash. Thehandmade sugar figurine of Big D doing bench press was preserved as memorabilia.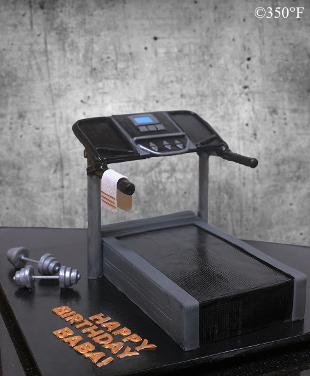 Treadmill cake - a gift of love and health from a little daughter to her father on his birthday.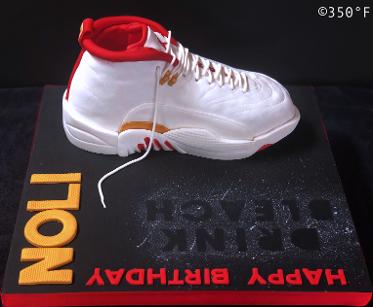 For the birthday of a die-hard Jordans fan, a delicious sneaker cake!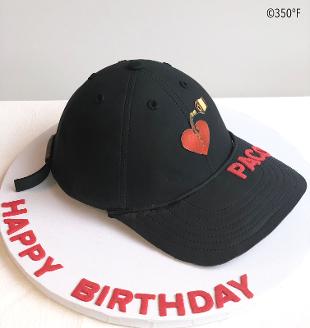 A replica in cake of Paco's own creation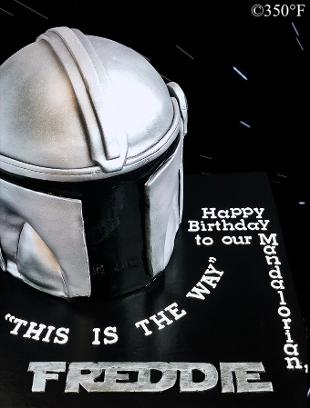 Star Wars themed Manadalorian headgear cake for Freddie, a gift of love from his dear family.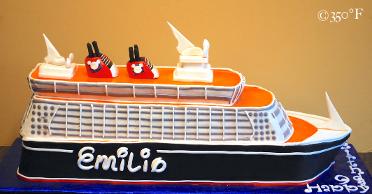 A 2-foot long Disney cruise ship cake engineered for Emilio's 9th birthday.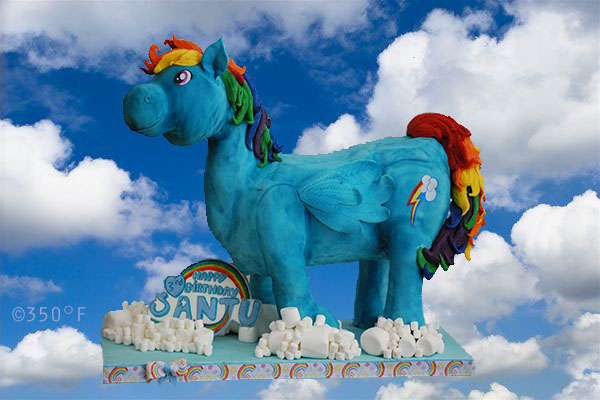 Rainbow Dash sculpted cake clearing the skies for an exciting outdoor birthday party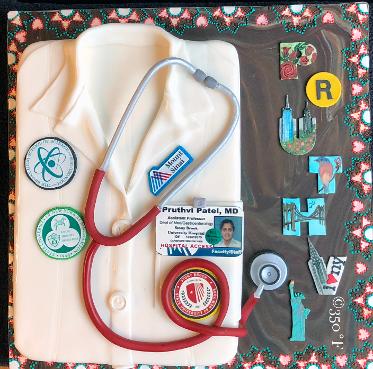 For Dr. Pruthvi's 40th birthday - a cake representing her dedication to her profession and portraying a true New Yorker and her love for nature.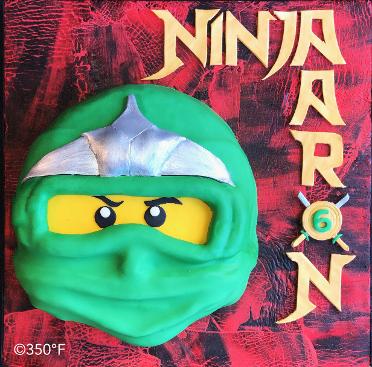 For Ninja Aaron's 6th birthday bash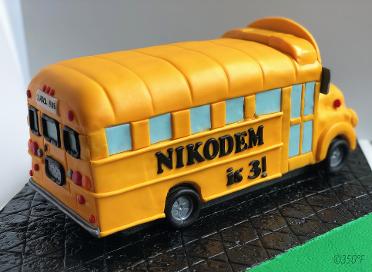 A sculpted cake in the shape of a school bus for Nikodem's 3rd birthday.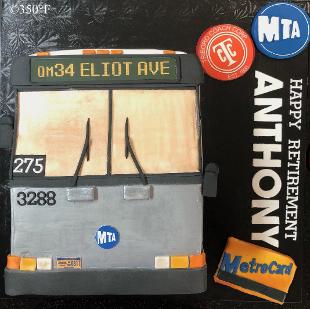 A cake to celebrate Anthony's retirement from his long-time role as an MTA express bus driver. This cake is a replica of the front of the bus that Anthony drove. Accompanying the cake are hand-painted Metrocard and MTA logo cookies.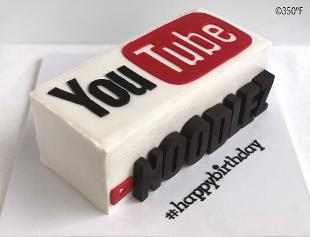 For Eliel, an avid Youtuber's 11th birthday.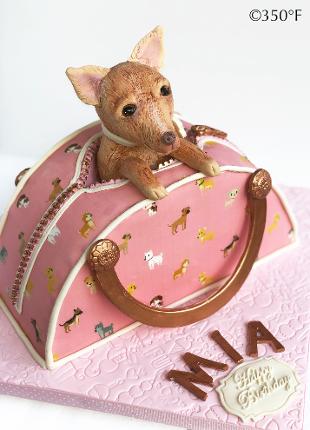 Mia's sweet little friend Snowy (Chihuahua)featured on her birthday cake.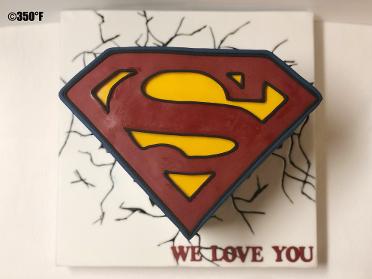 A chocolate-hazelnut power snack for a Superdad.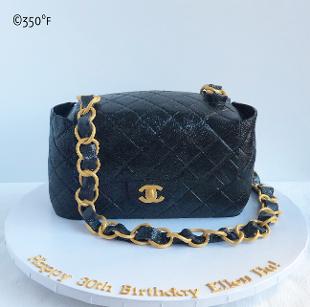 A Chanel bag cake for Ellen Ha's 30th birthday - a thoughtful gift from her beloved husband.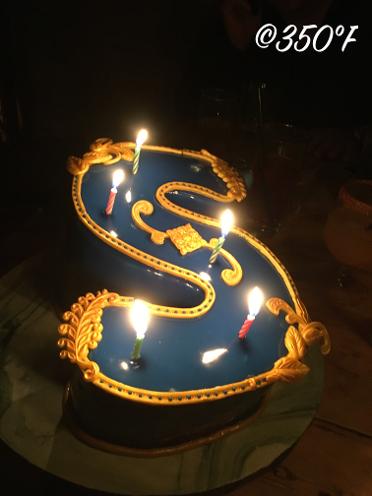 A monogram mirror glazed "S"-shaped cake in blue and gold graced the birthday of Solomon.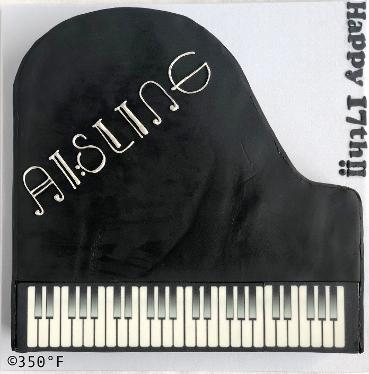 For the birthday of Aisling, a talented pianist.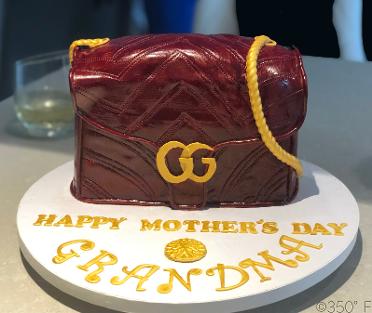 Gucci bag or cake?! A Mother's Day gift from munchkins to their grandma!!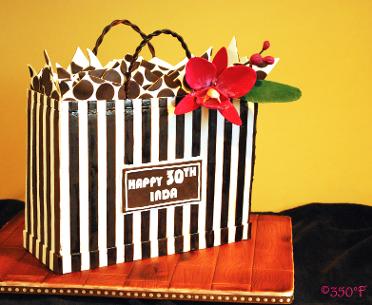 30th birthdays are very special, so says this shopping bag cake for a fashionista. A fuchsia sugar orchid adds extra elegance to this novelty cake.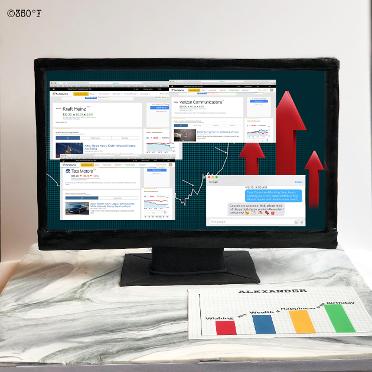 A 21st birthday cake for an up-and-coming stock trader.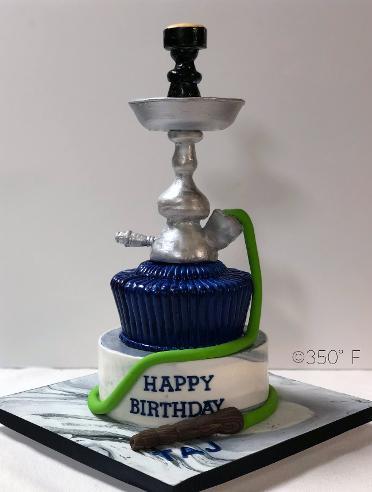 A sculpted Hookah cake for Taj.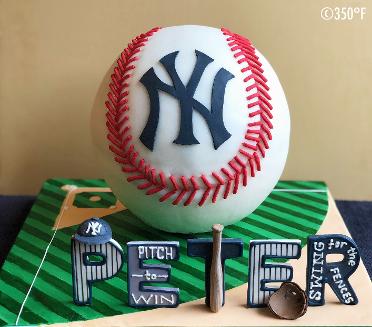 For the birthday of a talented pitcher in his local baseball team who is also an ardent fan of the NY Yankees.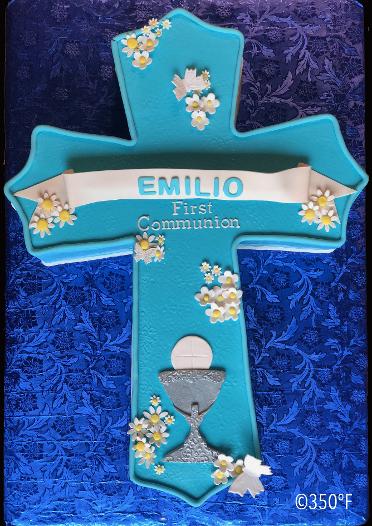 A first communion celebratory cake carved into the shape of a cross.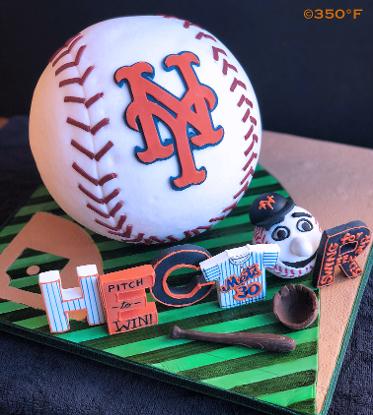 Hector, an ardent fan of NY Mets, celebrated his birthday with this giant baseball cake!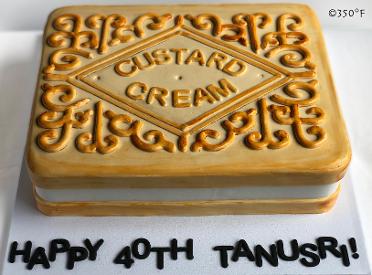 Celebrating decades of love for custard creams!!A giant custard cream cake for Tanusri's 40th birthday.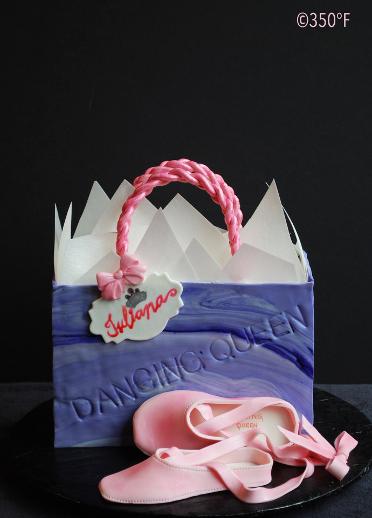 A sweet 16 treat for a ballerina who loves shopping.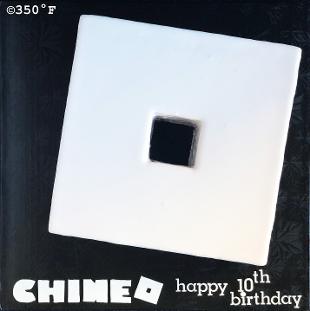 A Roblox game themed birthday cake for sweet Chineo.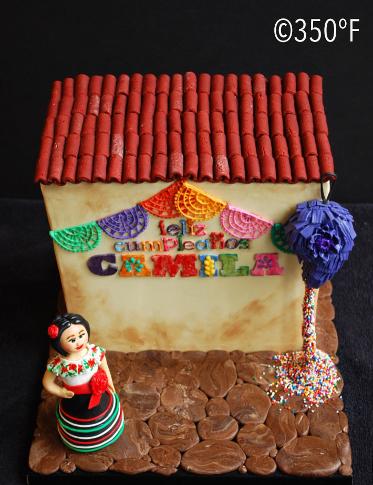 Camila being a big fan of Coco movie wanted Coco-theme inspired cake for her colorful and traditional 9th birthday fiesta. A figurine of Camila in traditional Mexican attire, a "9" shaped piñata and Mexican lace buntings make this one-of-a-kind creation.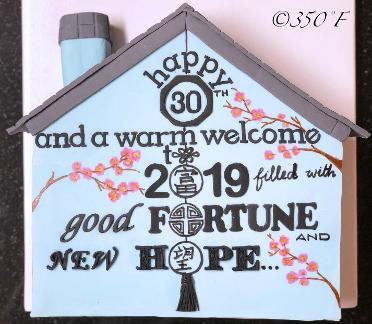 A gift from a loving wife for her hubby's 30th birthday that falls on New Year's Eve.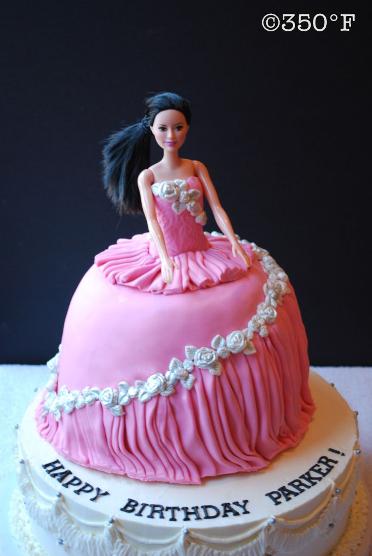 Every girl's dream is a Barbie doll cake for her special day. Dressed in an evening gown made of cake and detailed with fondant drapes and flowers, this sculpted cake will surely take the cake!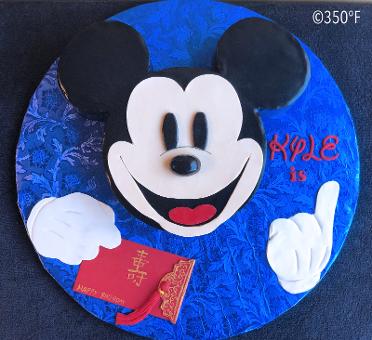 Mickey wishes baby Kyle a very happy first birthday! A Chinese 1st birthday celebration with this matcha chiffon cake.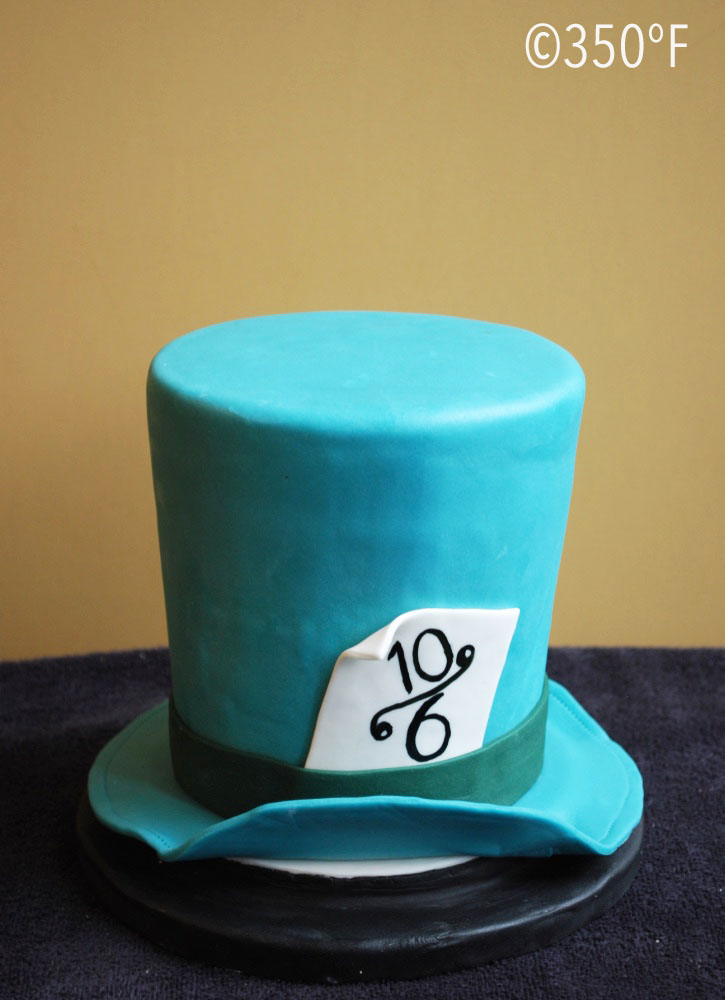 Specialty top tier cake - We created this Mad Hatter's Hat cake to be placed on top of a tiered cake for an Alice in Wonderland themed 18th birthday party.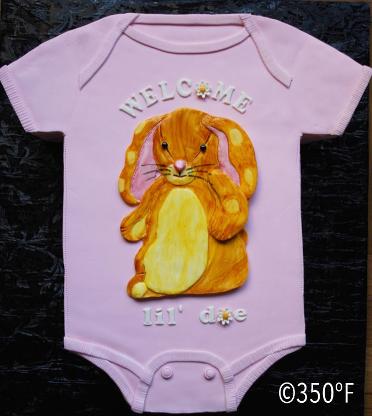 Check out Velveteen Rabbit's pink satin-effect ears in this onesie cake for a Baby Shower.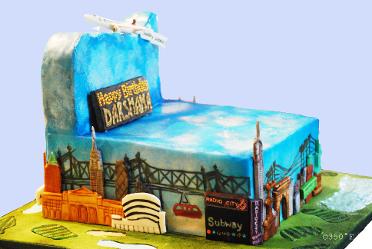 An NYC themed 18th birthday cake for an NYC aficionado.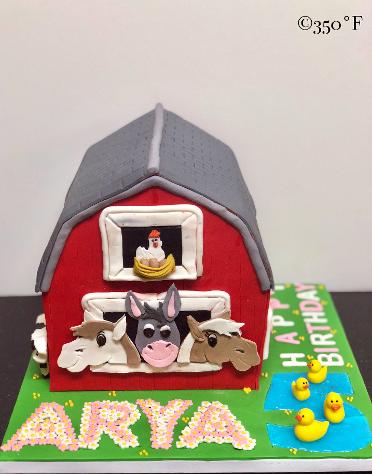 A red barn cake for Arya's barnyard animals themed 5th birthday party.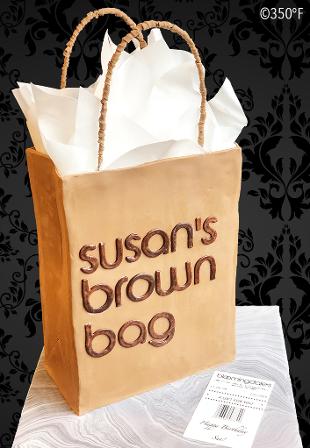 A personal brown paper shopping bag cake for the birthday of a Bloomingdale's fan.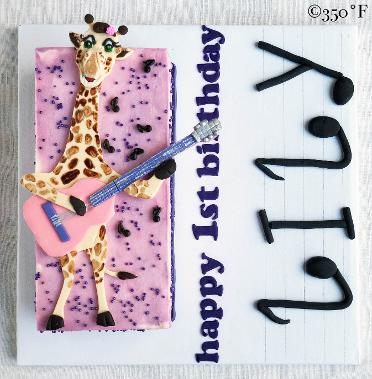 For the 1st birthday of a baby who loves music played by her favorite jungle friend, the giraffe.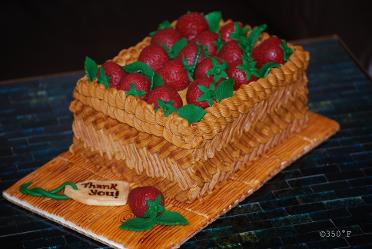 Say "Thank you" with this buttercream basket cake filled with chocolate strawberries.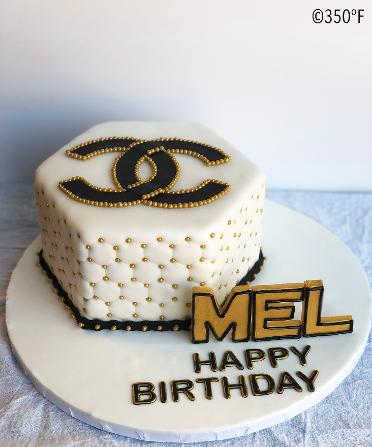 For Melissa's 40th birthday, we created with custom Chanel-themed cake in white, black and gold with handmade edible name.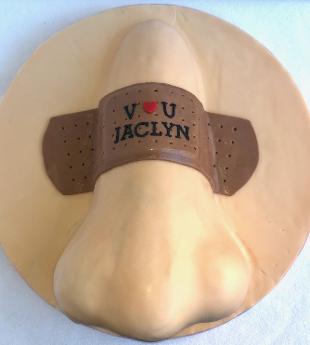 Gifted by friends, to lift the spirit of Jaclyn before her nosesurgery.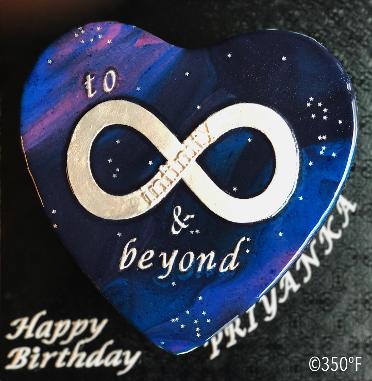 Love you to infinity and beyond! A galaxy mirror glaze birthday cake/gift from our client to his sweetheart.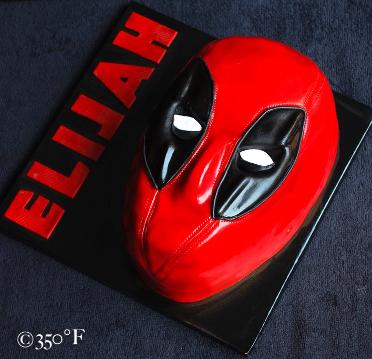 Deadpool cake for Elijah's 10th birthday bash.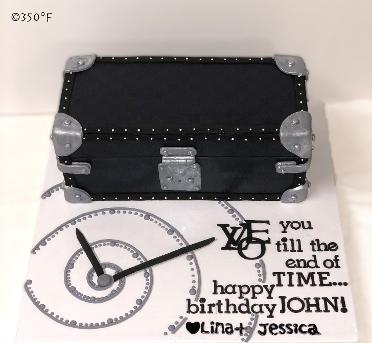 A Louis Vuitton watch case cake, a verythoughtful gift from a loving wife and daughter.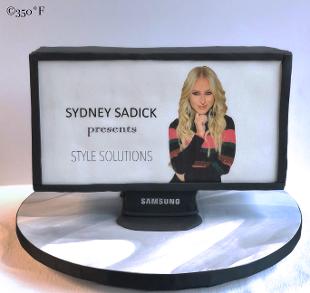 A TV cake for Sydney Sadick, a fashionista who provides style solutions on various TV channels.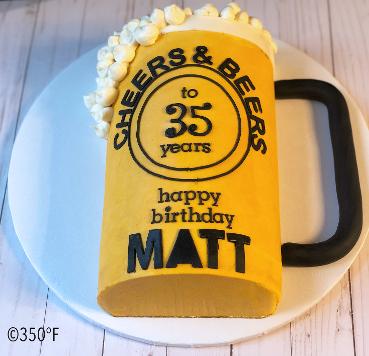 A one-of-a-kind birthdaycake for a beer aficionado.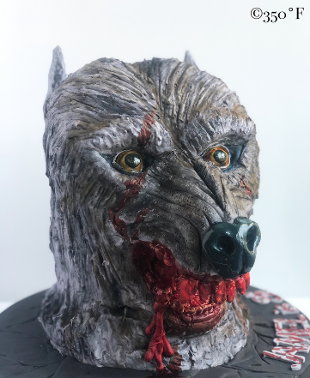 A ferocious wolf cake for the 8th birthday of Jamel, who loves all things scary!
CALL (347) 782-1413 FOR INQUIRIES AND ORDERS