CALL (347) 782-1413 FOR INQUIRIES AND ORDERS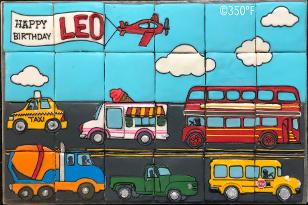 A cookie puzzle for Leo's transportation-themed 2nd birthday bash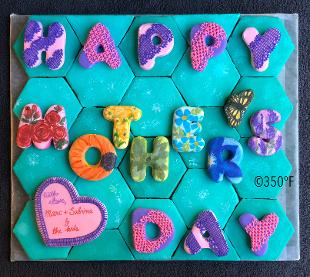 A Mother's Day cookie puzzle with flowers and lace.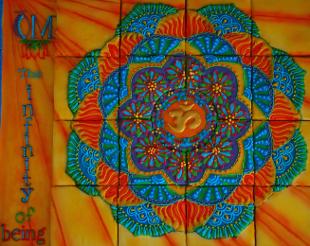 Infinity of Being -a colorful cookie puzzle inspired by Mandala Art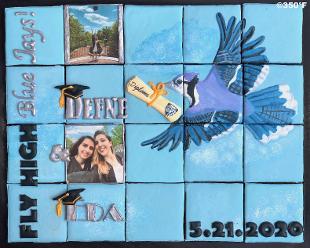 Defne and Eda celebrated their graduation from John's Hopkins University with this custom cookie puzzle.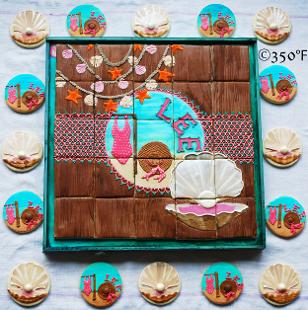 For a 70 year old avid swimmer and a beach lover - this cookie puzzle and matching party favor cookies reflected the spirit and joy of completing 70 glorious years.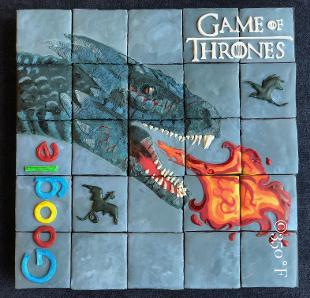 A chocolatey treat for a corporate event.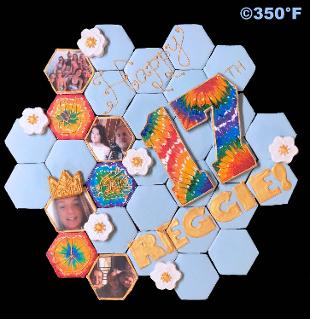 A colorful tie and dye theme cookie puzzle for Reggie's 17th birthday made special by pictures of her favorite people printed on sugar sheets.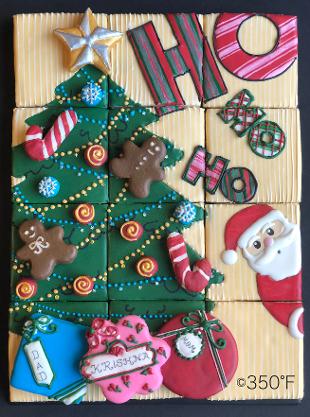 Santa just delivered this custom cookie puzzle to a special little girl Krishna in Houston, Texas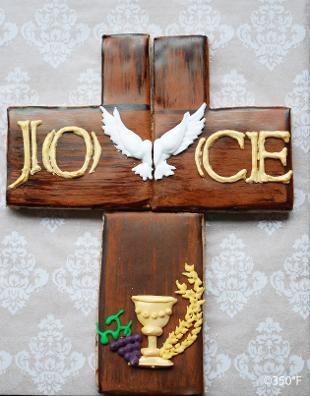 This cookie puzzle was created and custom packaged for all the guests of a communion luncheon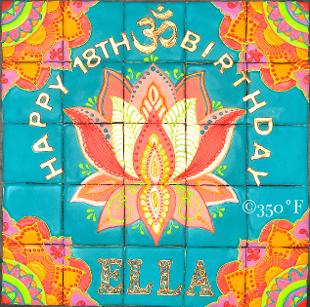 A colorful Mandala cookie puzzle for Ella's 18th birthday.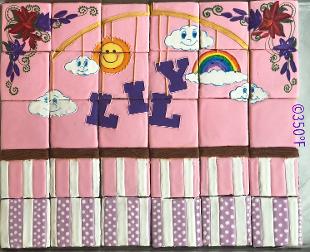 This cookie puzzle was placed as a centerpiece at Lily's first birthday dessert table.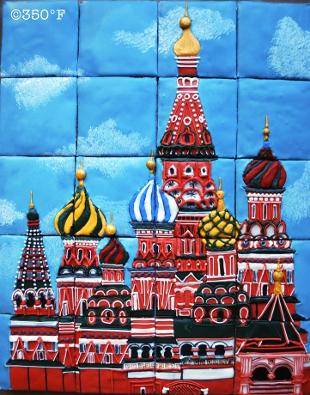 A beautiful way to say "Merry Christmas" - a cookie puzzle featuring the St. Basil Cathedral in Moscow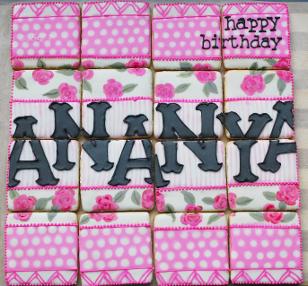 16 cookie puzzle for a Sweet 16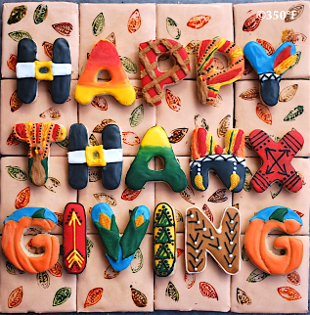 This cookie puzzle was designed and created for a Thanksgiving lunch party - heard the cookies went perfectly well with Pumpkin Spice Latte!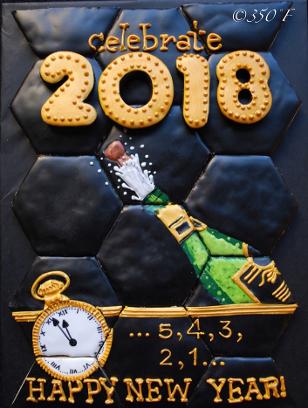 Ring in the New Year with this Champagne Pop cookie puzzle - a perfect party treat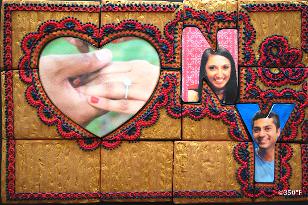 For a newly married couple - pictures of their union made this cookie puzzle a very special one.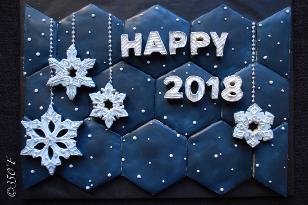 Snowflakes everywhere bring in the promise of a happy and prosperous New Year!